USS Whitehurst Logo by: Pat Stephens, Webmaster, DESA

What on Earth am I Doin' Here
By: Doug Smith WT2/c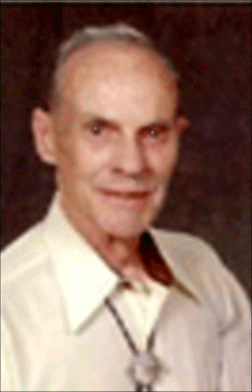 Doug Smith ca 2004
Shortly after the sniper incident, I volunteered to go with a group of about 15 Army guys (not from our ship) on a search in the Guam boonies to see if we could find Japanese snipers in trees and hopefully capture or kill them.
We were issued a big bolo knife, a 45 caliber pistol, and a M1-15 (?) rifle. We were dropped off at the base of a big hill a short distance from the military hospital. We were to search up to the top of the hill, where they were thought to be.
When the search started, I thought, "What on earth am I doing here?
We fanned out with about 300 feet from each other and stared pushing ahead. It would be more like it if I said we were cutting ourselves ahead with the bolo knives because of the dense under growth under the trees. The idea was to see a sniper before he saw us!
When we had covered the entire top of the hill the search was completed. We all agreed we were all glad we didn't see a sniper, also that there may have been some there that saw us, but realized if they shot one of us, there were enough of us left to shoot them.
When I got back to the military hospital, I told my friend Cliff Weed about he search. He promised not to tell my folks what I had done. He did tell them some years later, but we all laughed about it then.


WWII Era | Korea War & '50s | Viet Nam & 60s | Reunions | All Links Page | Search & Rescue
Memorial | Poetry | Enemy Below | Taps List | Photos/Armament | History | Crews Index | Home