Logo by: Pat Stephens, Webmaster, DESA



Who was the Sailor with the Toothache
By Andy Bisaccia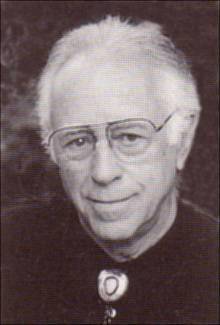 Andy Bisaccia ca 1998
I'm reminded me of the time I put a member of the crew under hypnosis in Korea when we were out to sea and he got a terrible toothache. We didn't have a dentist on board so I took away his pain until we got into port. I gave him the post hypnotic suggestion that as soon as we got to port and the anchor hit the water all the pain would return. I wanted him to get it taken care of. I was told that when the anchor hit the water he let out a scream.
I was trained in therapeutical hypnosis when I was in college in the Psych Club by Dr. Harley of Westmount College, our advisor. I've used it a lot over the years to help people with various problems that come under the purview of hypnosis. Handy tool. AB
Can you identify the sailor or do you have any feedback on this story?

Write to Site Author Max Crow
Andy Bisaccia has contributed several stories to the Whitehurst Web site:
Pusan Flashbacks is the most recent. Other stories by Andy: Escapades of Andy and Harry in Kyushu, The Day I Borrowed the Commandant's Limo, The Navy Way, The Great Engine Heist, Toothache, and a Great deal of material on "Jimmy" Pon Sun See, the Korean boy adopted by the Whitehurst crew in Pusan. You can learn more about Andy at this link. Andy's Bio Sketch
WWII Era | Korea War & '50s | Viet Nam & 60s | Reunions | All Links Page | Search & Rescue
Memorial | Poetry | Enemy Below | Taps List | Photos/Armament | History | Crews Index | Home