Logo by: Pat Stephens, Webmaster, DESA


Underwater Earthquake
By Al Crawford QM1 in 1950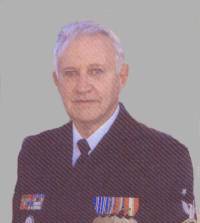 Al Crawford QMCM USN Ret.
QMCM Al Crawford
   President Roosevelt said December 7th, 1941 "was a date that shall live in infamy."  Well it certainly was that, but there is another date that will long be remembered by those who served in Korea.   That date is June 25, 1950.  On that date the forces of North Korea broke out of their defensive positions along the border, and launched a full scale invasion of South Korea. Now the one fact that connects these two dates is that most Americans were taken by complete surprise.  Pearl Harbor attacked?  You've got to be kidding!  We are at war in Korea?  Where the hell is Korea?  The only thing I knew about Hawaii was I loved the Hawaiian music on the radio program "Hawaii Calls."  I knew about the liner Lurline that had scheduled runs to Honolulu, before air flights sent her into retirement.  And I knew about Duke Kahanamoku the Olympic medal holder in swimming.   Macadamia nuts and big wave surfing rounded out my knowledge of Hawaii.  But Korea?    That sent me looking for a map to see where Korea was. And when my eyes located Korea, I knew I was destined to go there.
    Being an active reservist I came home from work each day expecting a letter ordering my recall.  After a few nervous days, I told my wife,  "hell I can't stand this, I know they will call me, so I'm just going to volunteer" - which I did.  I was back in uniform on July 10, 1950.
    I returned to active duty as a Quartermaster First Class (E-6) and reported to the Receiving Station in Philadelphia for processing and assignment.  Shortly after arriving they took a number of First Class POs and gave us a short course in being a brig guard.  They needed Marines in Korea bad, and were pulling them from all across the U.S.  We were used as brig guards while waiting orders, and as we were transferred they would fill our spot with other PO1s.  
     Well finally my orders arrived to the USS Whitehurst (DE-634) in the Reserve Fleet (mothballs) at Green Cove Spring, Florida.
There are many interesting stories throughout this all, but I don't want to write a book. I will tell you of the day the truck pulled up to the gangway loaded with our navigational charts.  The OOD called me to the quarterdeck. I was the senior QM aboard at the time.  Charts come in large portfolios, and I knew which ones should go to the bridge - those of the East Coast of the U.S., and the rest stored in the locker for that purpose below decks and aft.  The men were carrying the portfolios aboard when I looked at the invoice, and said, " STOP."  The OOD wanted to know what was wrong.  "They sent us the wrong charts, all these charts are of the Pacific area."  We had been told we would be operating in the Atlantic.  The OOD never said a word.  He didn't have to; he just looked at me with a smirk on his face that said it all.  I uttered some expletive, and said, "o.k. Bring them aboard."  Damn!
    We spent some time in the shipyard at Charleston, SC then headed to the Panama Canal and thru to the Pacific side, where we pulled liberty in Balboa.   After that liberty, most of the crew had a story to tell.  I've got a dozen but will relate one.  Our gang of four had been drinking heavily, and I had consumed about two bottles of red wine, with nothing to eat.  On the way back to town from an outlying club with a floorshow, I took sick.  All the cabs windows were open and we were singing.   I was sitting in front by the door and just leaned out the window and let go.  No one heard me cut loose, and I heard a guy in the back say, "It's raining," and he closed his window.  Well when we got out of the cab in the bright lights of the city, the three guys that were sitting in the back had little red spots all over their nice whites. My uniform was nice and white, and I denied everything.
    The day came for our run from Balboa, CZ to San Diego and a course was laid out on the chart as per the captain's instructions.  We had fine weather, and the sea was calm.  Long swells, but no wave action or whitecaps.  Just a nice day for a leisurely cruise.  I can't remember the date or day of the week, but I was the QM of the watch and all the watch except the helmsman and the lee-helmsman were on the open bridge.  We had a conversation going and I was standing next to the OOD who was seated in the captain's chair.  I was facing aft.  All of a sudden I saw the rigging that supported the main mast start to shake.  At first I couldn't believe my eyes.  Just a little movement, then it became more pronounced until the wires supporting the mast were flapping around like rubber bands.  At the same time the entire ship shook violently and we began to hear things falling throughout the ship. All sorts of noises, as anything and everything that was not welded down, or tied down, crashed, with much breakage.  
     The OOD immediately ordered, "All stop!"  And then the rush began.  Up on the bridge came the CO, XO, and just about every other officer, plus the ship's QMs and a lot of others who should not have been there, but wanted to know what happened.
     The captain, Malcolm G. Evans asked the OOD if we had hit something.  Perhaps a water soaked log, which often floats at or just below the surface.  None of the watch including our two lookouts saw anything in the water on our ship's track.  It could have been something floating six or eight feet under the surface, and we did not see it.  That was a possibility.
    The ship's shaking had lasted probably less than a minute, and was like a giant hand just shaking the guts out of us.  Time had now past, and the ocean and the ship were calm.  The Captain ordered, "Starboard engine ahead one third."  The starboard engine responded and ran smoothly, and the captain gave the order," stop starboard, port engine ahead one third."
No sooner had the port engine started that we were again hit with the violent shaking, although for a shorter period of time.
Captain Evans, immediately ordered, "stop port."  "That's it," he said, " the ship struck something under the surface with the port screw.  We will have to continue on the starboard screw alone."
     Now this was not good news for those who would have to stand wheel watches on our return to port.  A twin-screw ship, running on one screw, "carries" a huge amount of rudder. Under normal conditions the zero mark on the rudder angle indicator represents the midship position, or the rudders being straight fore and aft.  Well with one screw that shifts the zero mark, and if I remember right we were carrying about 20 degrees of rudder.  It just made it very difficult to steer, because we never steer under those conditions except in an emergency, and this was an emergency.
    The captain had me check the chart to determine if we were closer to Balboa or San Diego.  Again, I can't remember the mileage difference, but we were closer to Balboa, but not by much.  The ship was turned around, and we proceeded back to Balboa on the starboard screw.  I do not remember what speed we made, but it was considerably less than our 15 knot standard speed.  
     Our situation was reported by radio transmission to Navy officials in both San Diego and Balboa, and when we arrived in Balboa, they had divers waiting for us.  A diver went down and inspected the propeller shafts, the screws, the rudders and the rudder posts.  Everything was normal; there were no scratches, dents or other marks indicating we had struck a submerged object. We got underway the next day and made the passage to San Diego without incident.
    Now we have a real mystery, and no one had the answer until I stumbled on the answer while performing a routine duty.   
     A Quartermaster on a ship has many jobs.  Underway he serves as the Quartermaster of the watch, and is in charge of the bridge watch.  A QM will also be the Officer of the Deck's right hand man, providing assistance as needed.  A QM will also serve as the Navigator's assistant.  He will be an expert helmsman.  To perform well he must know Navigation, piloting, visual communications, care of various instruments, Rules of the Road, and that's just for starters.
      One of our jobs is chart correction.  It's important for the safe passage of your ship, often through restricted waters to know of any hazards to navigation.   To keep us informed we received a weekly publication known as "Notice to Mariners" from the U.S. Hydrographic Office.    All Navy ships as well as merchant vessels and private boat owners use this.  It contains up to date information on positions of wrecks (sometimes currents will shift them), removal of wrecks, buoys out of position, or lost, and anything of interest to those at sea.
    Well I was busy correcting charts and after each correction I had to date and initial the correction entry on the chart's master card.  With the chart's master card a QM can bring a chart up to date in short order. And with a number of QMs correcting charts we know who did what.  Suddenly I come across an entry reported by a merchant marine captain concerning an event very similar to what the Whitehurst went through on the same date. His vessel experienced violent shaking.    He also reported his position by latitude and longitude.   We are now in San Diego, and the charts of our transit from Balboa have been stowed. I broke the charts out, and checked out latitude and longitude against the position reported by the merchant captain. I found that he was about 60 miles inshore from us on about the same latitude, and on date and time of our shaking.  Now I'm the only one aboard who knows what happened that caused the shaking.  I hurried to the captain's cabin and knocked on the door.  Now to this day I regret not pushing the old man (our captain) for some small favor in exchange for my information.  I could have asked for special liberty, or even better a week of basket leave (not chargeable).  Being both excited by my newfound knowledge, and also a bit stupid, I gave him the information for free.  Damn again!
    I gleefully told Captain Evans that I knew what had caused the ship's shaking.  Then I presented him the Notice to Mariners and let him read the item titled "Seismic Disturbance."  Seismic means, "having to do, or caused by an earthquake."  He was amazed, as he had never even heard of such a thing.  I had read the Notice to Mariners each week for over two years in WWII and never read such an account.  So apparently it is not all that common.
    A seismic disturbance is caused by an earthquake or underground volcanic forces or the breaking or shifting of the earth's plates.  In our experience the disturbance occurred on the floor of the ocean, and a couple hundred miles from land.
     Now here is the irony.  There was absolutely nothing wrong with the USS Whitehurst, and we did not have to make the trip back to Balboa, except for one thing.  Bad timing!  When the open bridge was full of people and the engines were stopped, quite a few minutes went by before Captain Evans decided to test the two screws.  His order to the starboard engine resulted in a smooth turning.  Then he gave the order for the port engine, and the port screw began to turn.  At that EXACT time, an aftershock occurred that lasted about 15 seconds. This caused us all to believe we had damage to port screw or shaft.  Had the captain delayed starting the port engine even for 15 seconds we would have had the aftershock with both engines stopped, and perhaps a light would have gone on in someone's head.
    What is more irony is that with any earthquake it is common to have numerous aftershocks.  With ours, there was only one!
WWII Era | Korea War & '50s | Viet Nam & 60s | Reunions | All Links Page | Search & Rescue
Memorial | Poetry | Enemy Below | Taps List | Photos/Armament | History | Crews Index | Home