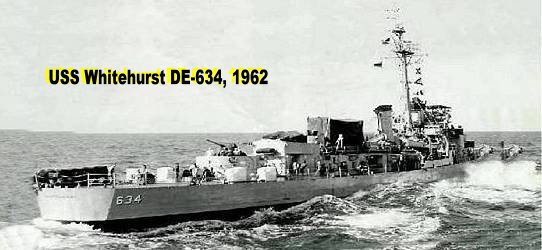 Excerpt from a Letter to an Old Shipmate
Signalman Tim Dorgan writing to Boatswain's Mate Maynard Cox
Tim shared this with me in February, 2011 mc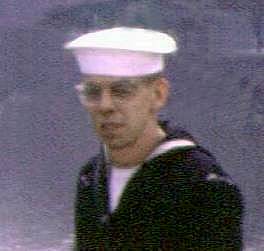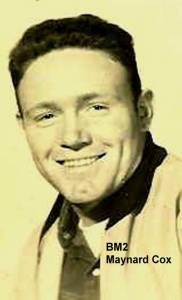 Tim Dorgan Maynard Cox
I often think about the good times we had on the Whitehurst, and wish we could relive those times once again. My memory is getting weak, but I think it was you as Bosonís Mate on watch the night we had some rough weather and I was on watch on the Signal Bridge. I came into the Pilot House to warm up and you were smoking a cigar, I thought it smelled really good but I donít think the rest of the Pilot House crew would agree.
Anyway, I slid in behind the Magnetic Compass and after a few minutes I cut a major rotten fart, I donít remember what I had to eat but it must have been good. After a few seconds the Quartermaster, the Helmsman and the Lee Helmsman shot out of the hatches to chum the local fishes. You started laughing and said ďIíve been trying to get them to heave for the last half hour!Ē You took the Lee Helm and I took the Helm and we both laughed like hell. We had to notify the Bridge of the changes in the watch but I donít think it was ever recorded in the Quartermasterís Notebook...
Ah, those were the good old days. Some of the fondest memories I have are of my days in the Navy, whether it was on active duty or reserve status. There has never been a better camaraderie than that between a bunch of young men at sea on a ship. If nothing was happening, either right or wrong, all one had to do was wait for a very short time and something would come up.
WWII Era | Korea War & '50s | Viet Nam & 60s | Reunions | All Links Page | Search & Rescue
Memorial | Poetry | Enemy Below | Taps List | Photos/Armament | History | Crews Index | Home