USS Whitehurst Logo by: Pat Stephens, Webmaster, DESA

The Bug Dollar
A Dollar Bill Signed By Bugara Vets in 1952
On 26 Oct 2008 I received this following interesting letter.. mc

Max, My father-In-Law has come across a 1 Dollar Silver Certificate from 1935. Several USS Bugara sailors signed it in Pearl Harbor 27 OCT 1952.
My father–In-Law wants to return it to one of the people that signed it or their family.
Attached are a couple of pics I took of the 1 dollar bill.
Any assistance you give me would be much appreciated. V/R
GMCS (SW) Jaeger, Michael P
COMNAVSURFOR N652A

Email:mjaeger38@cox.net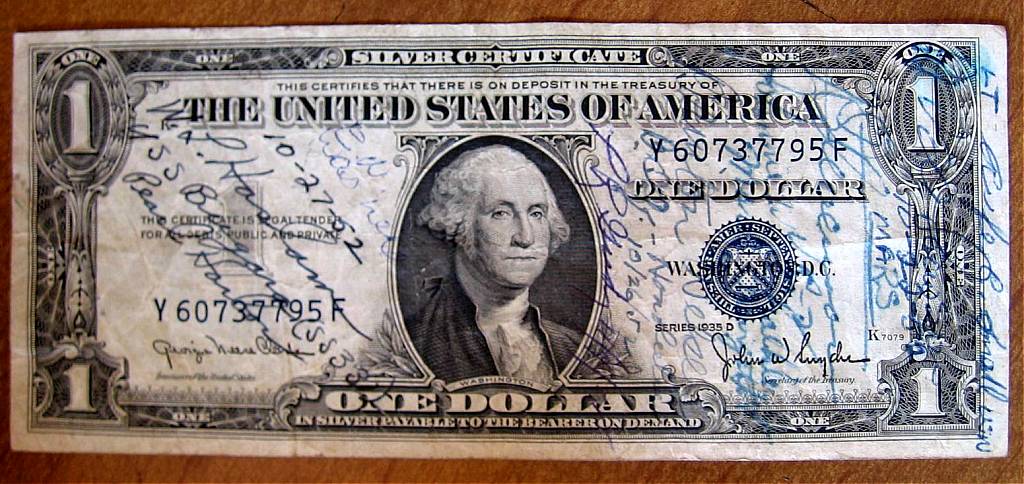 WWII Era | Korea War & '50s | Viet Nam & 60s | Reunions | All Links Page | Search & Rescue
Memorial | Poetry | Enemy Below | Taps List | Photos/Armament | History | Crews Index | Home