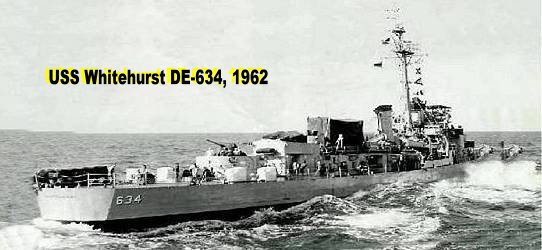 Barbeque on the Fantail
by: Tim Dorgan SM2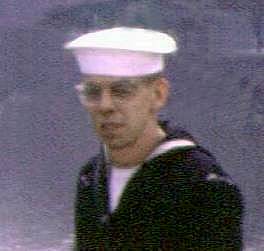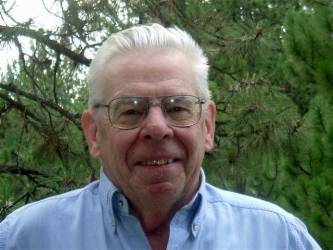 Tim Dorgan Sailor and Veteran
One of the nice benefits of being in the Naval Reserve in Seattle Washington and being assigned to a ship like the USS Whitehurst DE 634 for training on one weekend a month, was that once a year they would have a "Family" cruise. The family and friends of Reserves and Active Duty crew members alike were taken out on Puget Sound for a day cruise and a Barbecue on the Fantail. It was a fun time for all that attended.
Tim Dorgan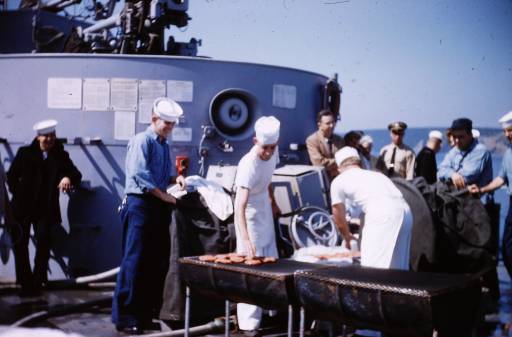 Hamburgers on the Grill. Mount 33 Gun Tub in background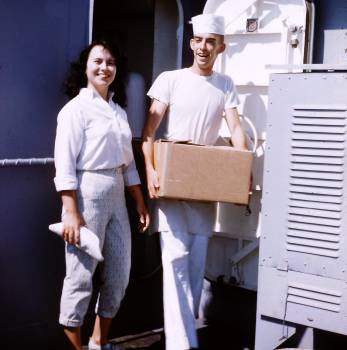 Mick Dorgan (Brother of Tim) Cook, with wife Jeanette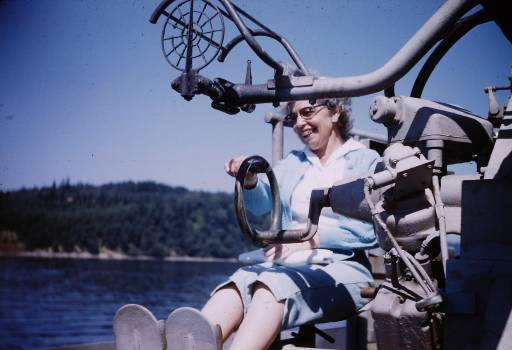 Tim's mother, Evelyn, in the Pointer's Seat of the 40mm AA Gun.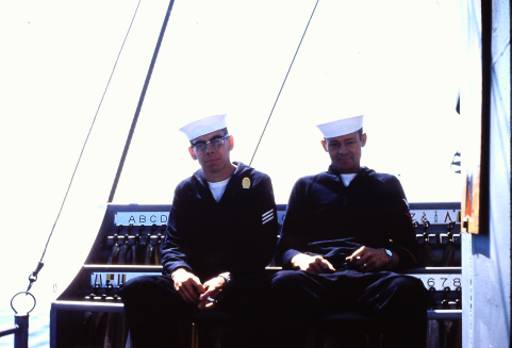 Tim Dorgan and Dick Hovey at the Signalman's Duty Station, sitting on the Flab Bag.
Primarily for allowing quick access to the many signal flags when operating with other ships, the bags had other uses. Check another of Tim's stories.
Overheard while Napping in the Flagbag
WWII Era | Korea War & '50s | Viet Nam & 60s | Reunions | All Links Page | Search & Rescue
Memorial | Poetry | Enemy Below | Taps List | Photos/Armament | History | Crews Index | Home