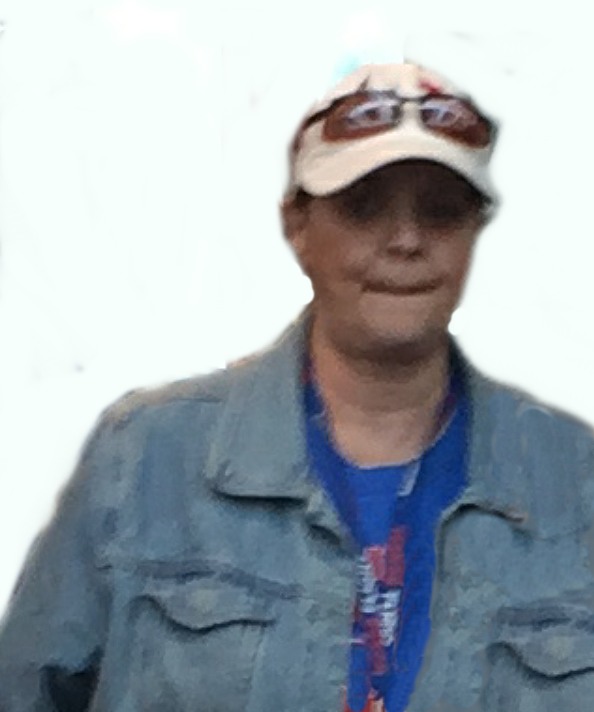 Rod's daughter, Kallyn served as
Guardian

Honor Flight Itinerary
By Rod Storz

The group assembled at a Portland, Oregon, motel the afternoon of the 6th. Veterans of the Army, Navy, Marine Corp, and Air Force were in the group. Those veterans being honored on this flight numbered 46 Sponsored by "The South Willamette Valley Honor Flight Association". The total group numbered 104. Among the guardians 22 were also veterans. The remainder were medical team and volunteers.
Four day itinerary:
THURSDAY OCTOBER 6, 2016
2:00-5:00 PM Check into hotel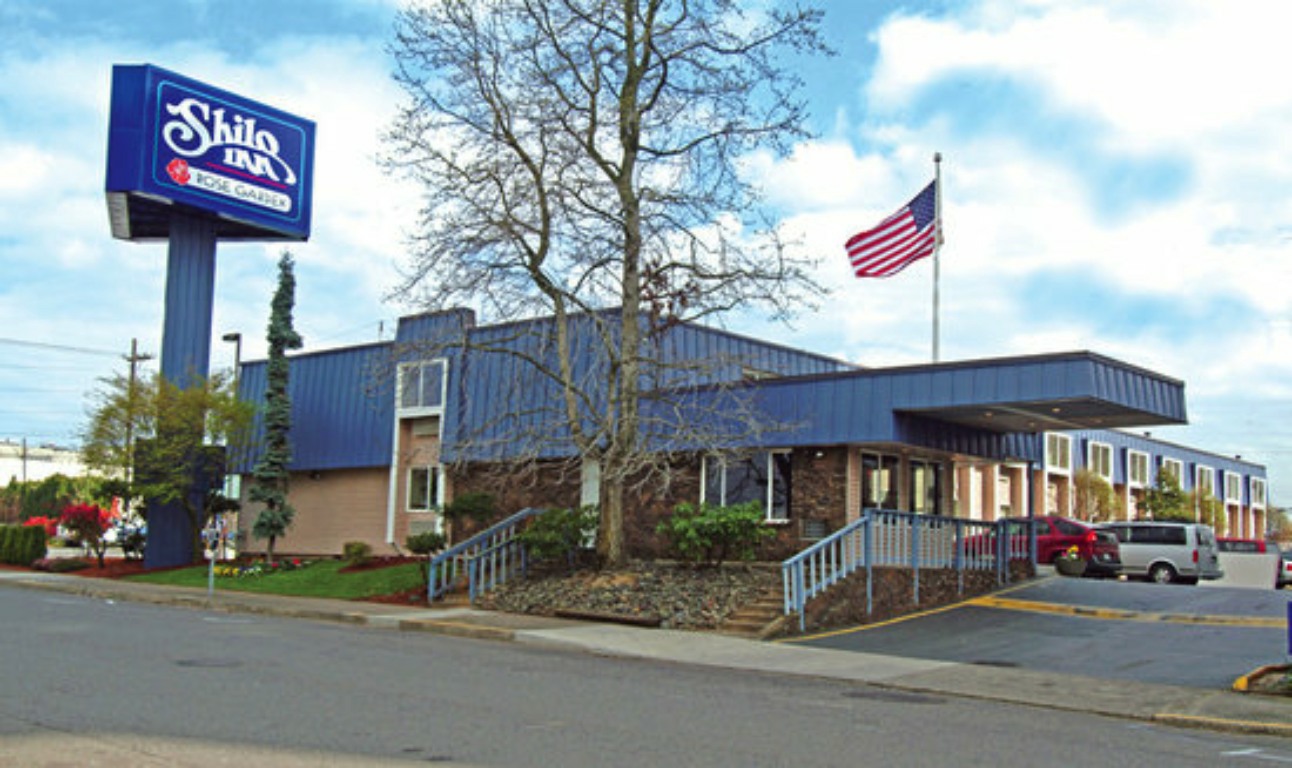 Shilo Inn Portland , Oregon
6:30-7:00 PM Welcome & Orientation
7:00-8:00 PM Dinner at hotel
8:00-9:00 PM Guardian training
Friday October 7, 2016
4:30 AM Wake-up call
5:00 AM-5:40 AM Breakfast
5:40 AM-6:00 AM Form teams/Load buses
6:00 AM Deport for airport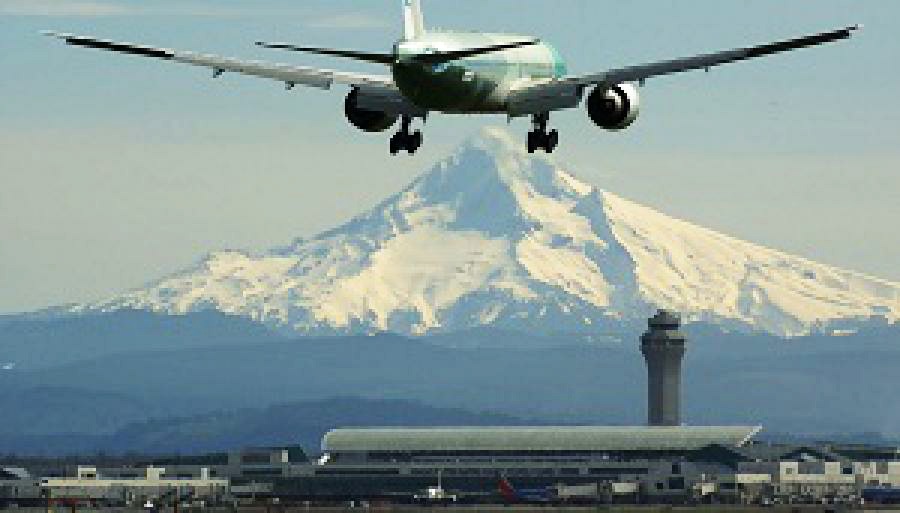 Portland International Airport
8:05 AM Deport for D.C. with stop in Denver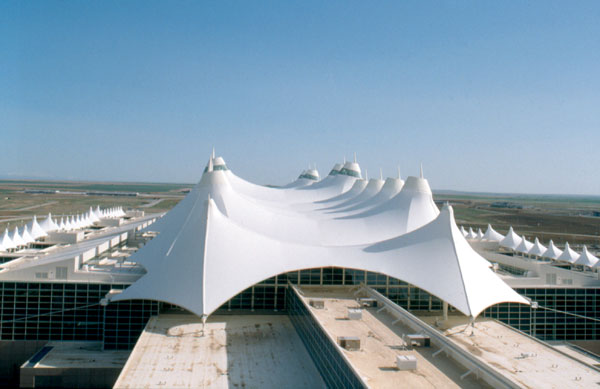 Eastbound to Denver, Colorado, International Airport
6:20 PM Arrive Dulles



Aerial view Washington DC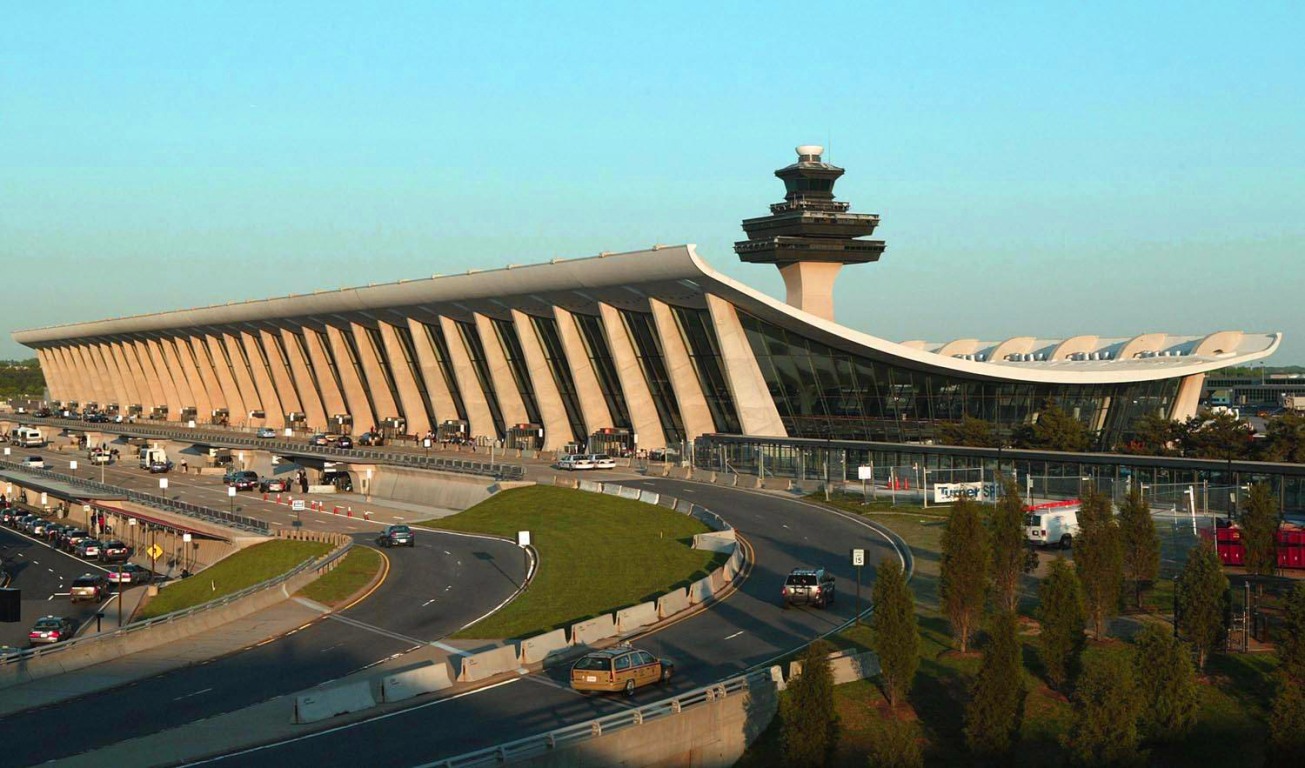 Eastbound Dulles International Airport Serving Washington DC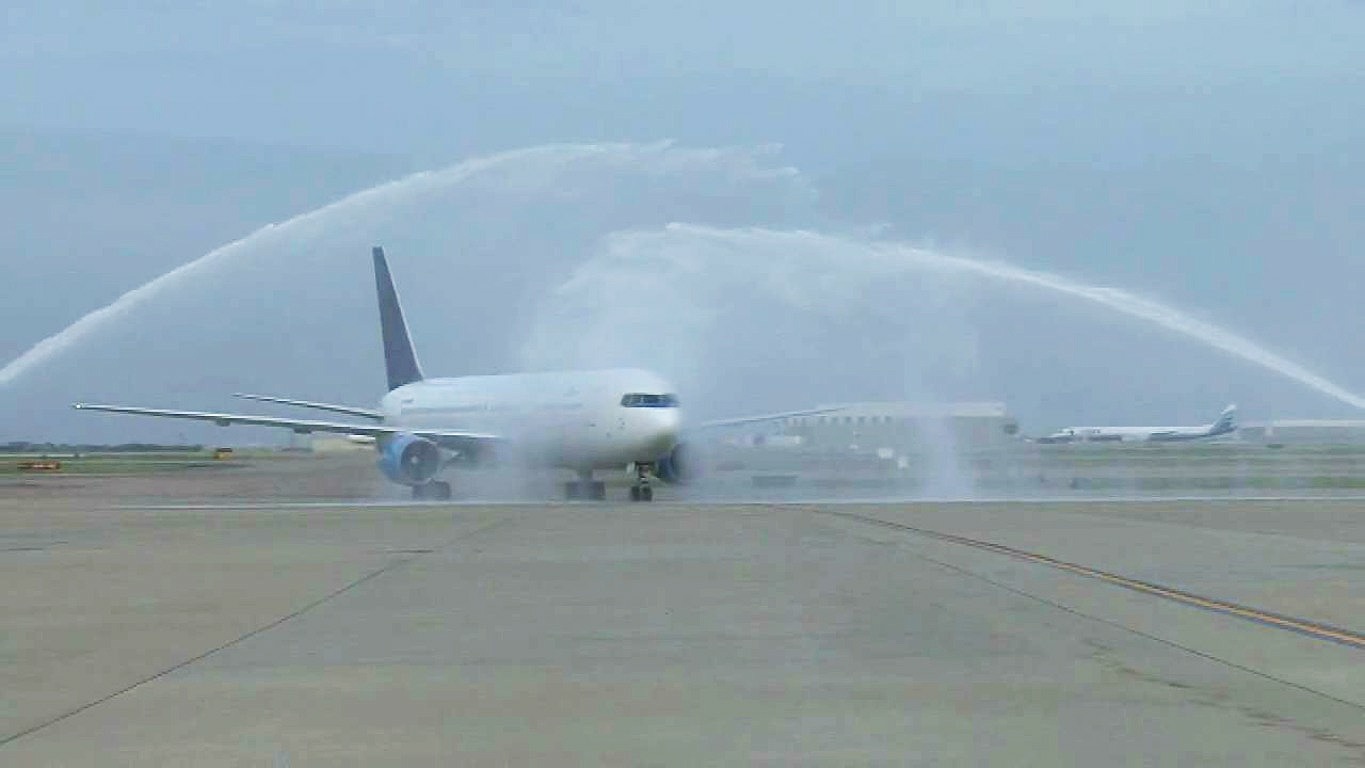 Upon arrival at Dulles we were honored with a Water Cannon Salute.

7:15 PM Bus to hotel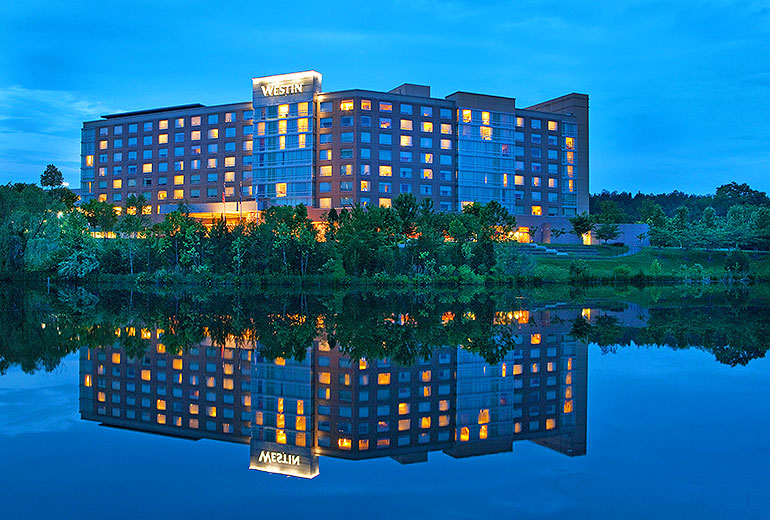 Westin Dulles Hotel
8:00 PM Dinner at hotel
9:00 PM Meeting: guardians, volunteers and team leaders
Saturday October 8 2016 ( Tour Day )
6:00 AM Wake-up call
6:30 AM-7:30 AM Breakfast
7:30 AM-7:45 AM Form teams
7:45 AM-8:00 AM Load buses
8:00 AM-9:00 AM Travel to D.C. Pick up police escort at 8:45


Motorcycle Escort from Hotel to all the Memorials
9:00 Am-10:15 AM WW II Memorial & group photo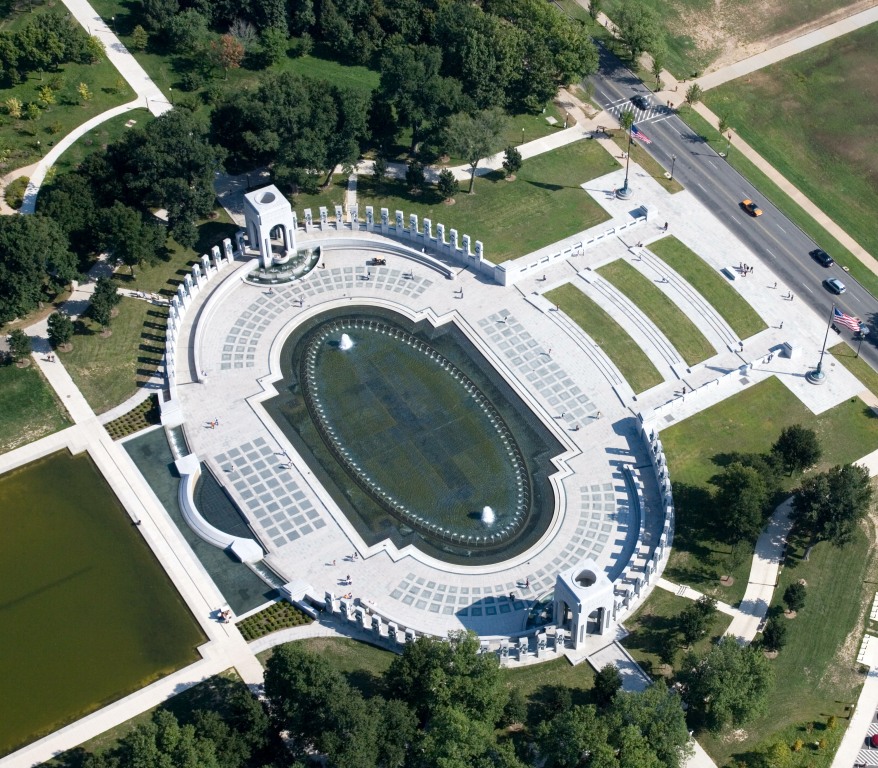 Aerial View, WWII Memorial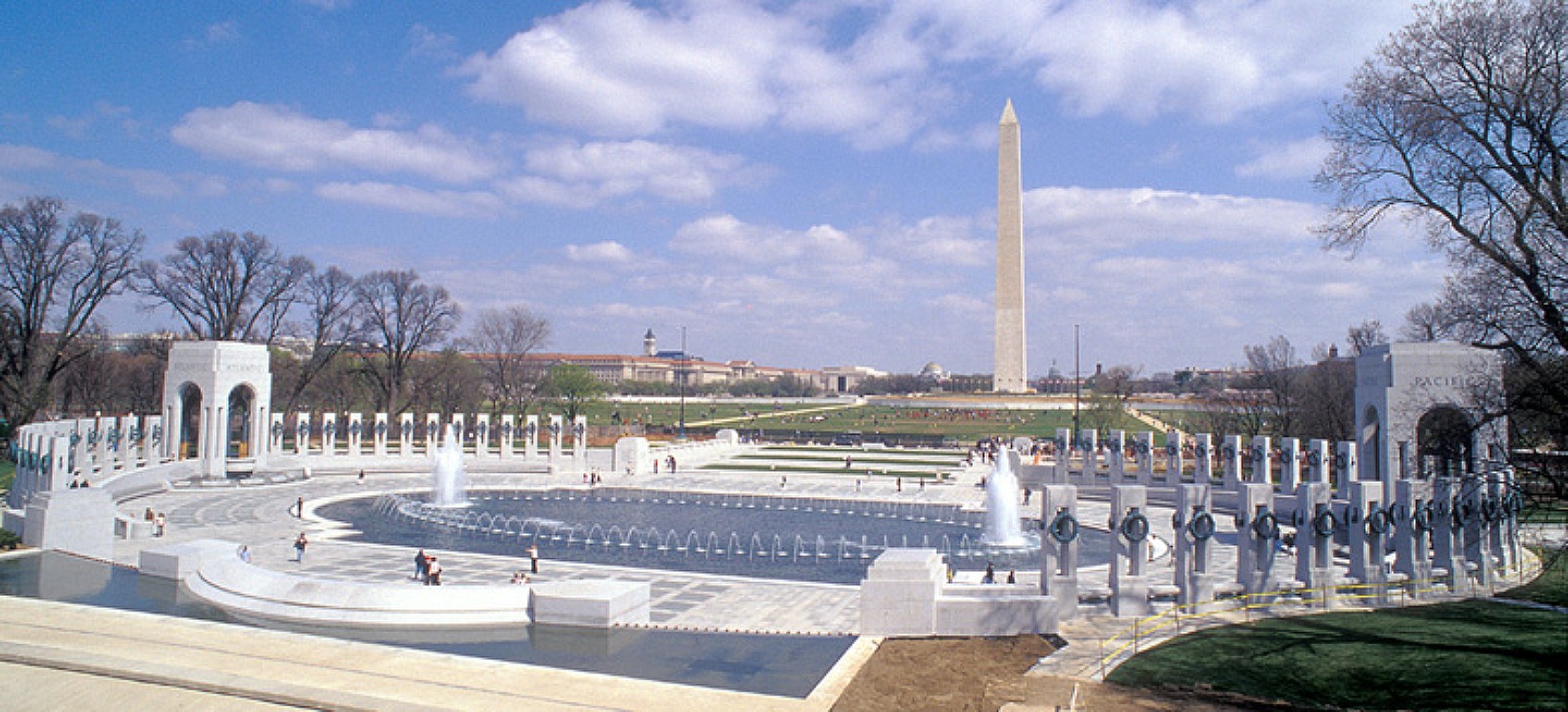 WWII Memorial with Washington Monument in Background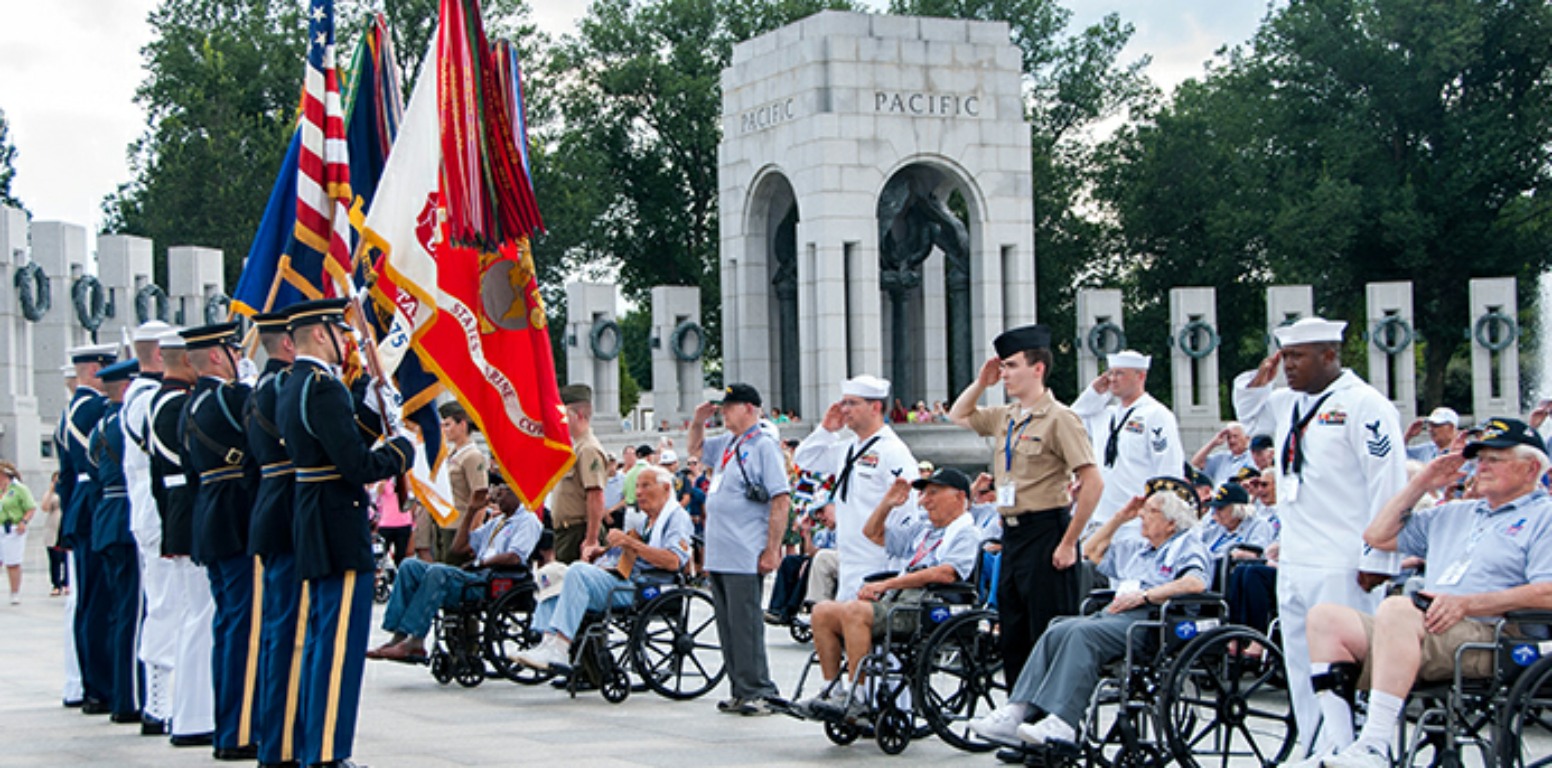 Before leaving the WWII Memorial, a group photo was taken
10:15 AM-10:30 AM Travel
10 AM-12:15 PM Lincoln, Viet Nam & Korean Memorials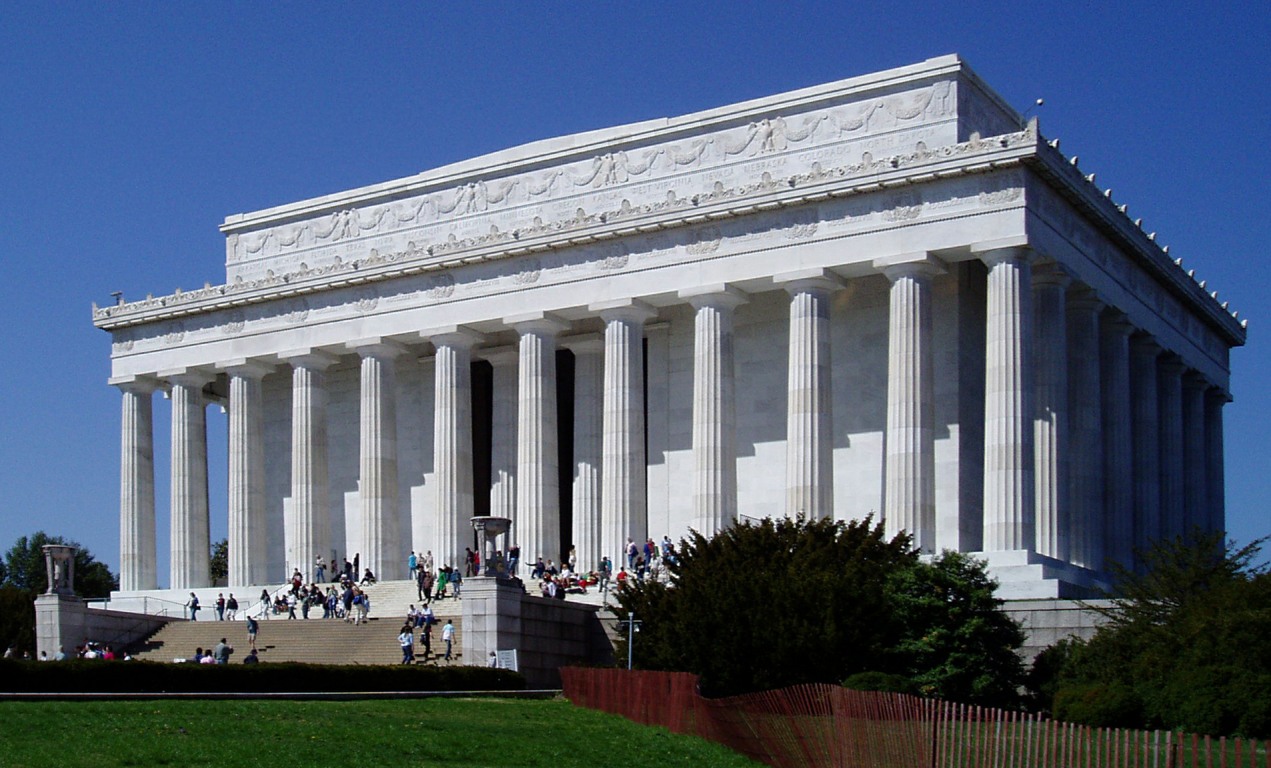 The Lincoln Memorial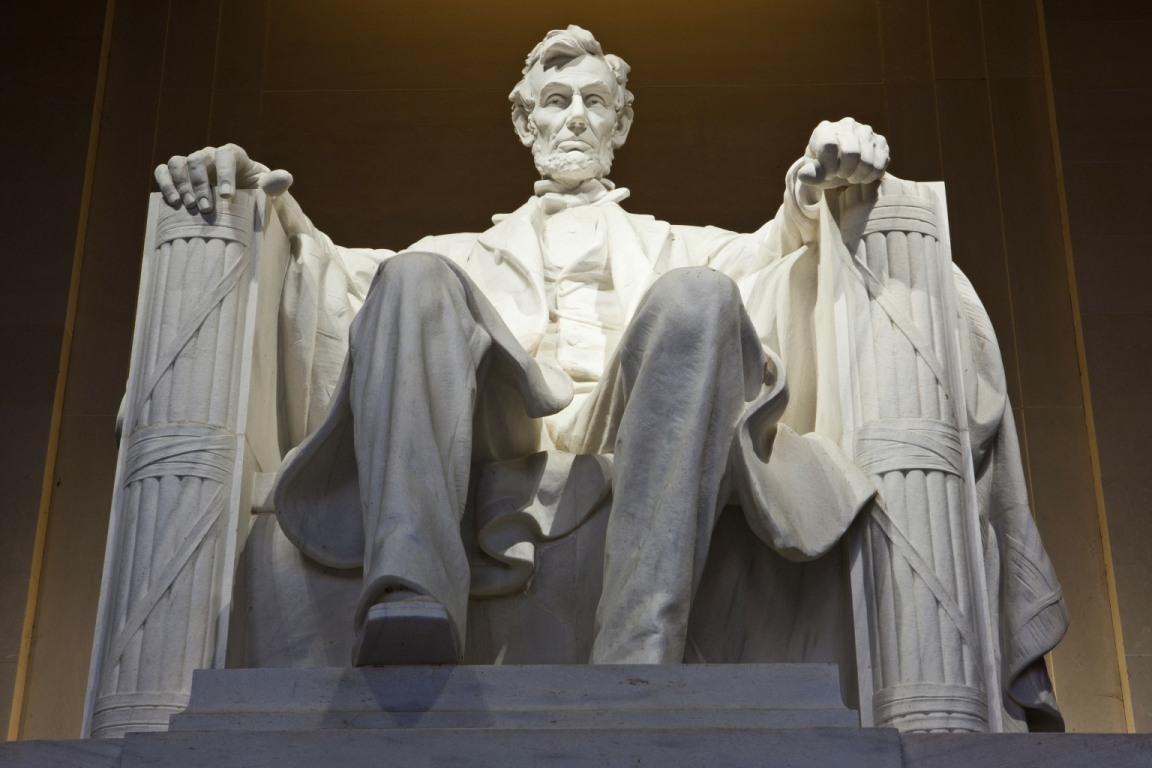 Inside the Lincoln Memorial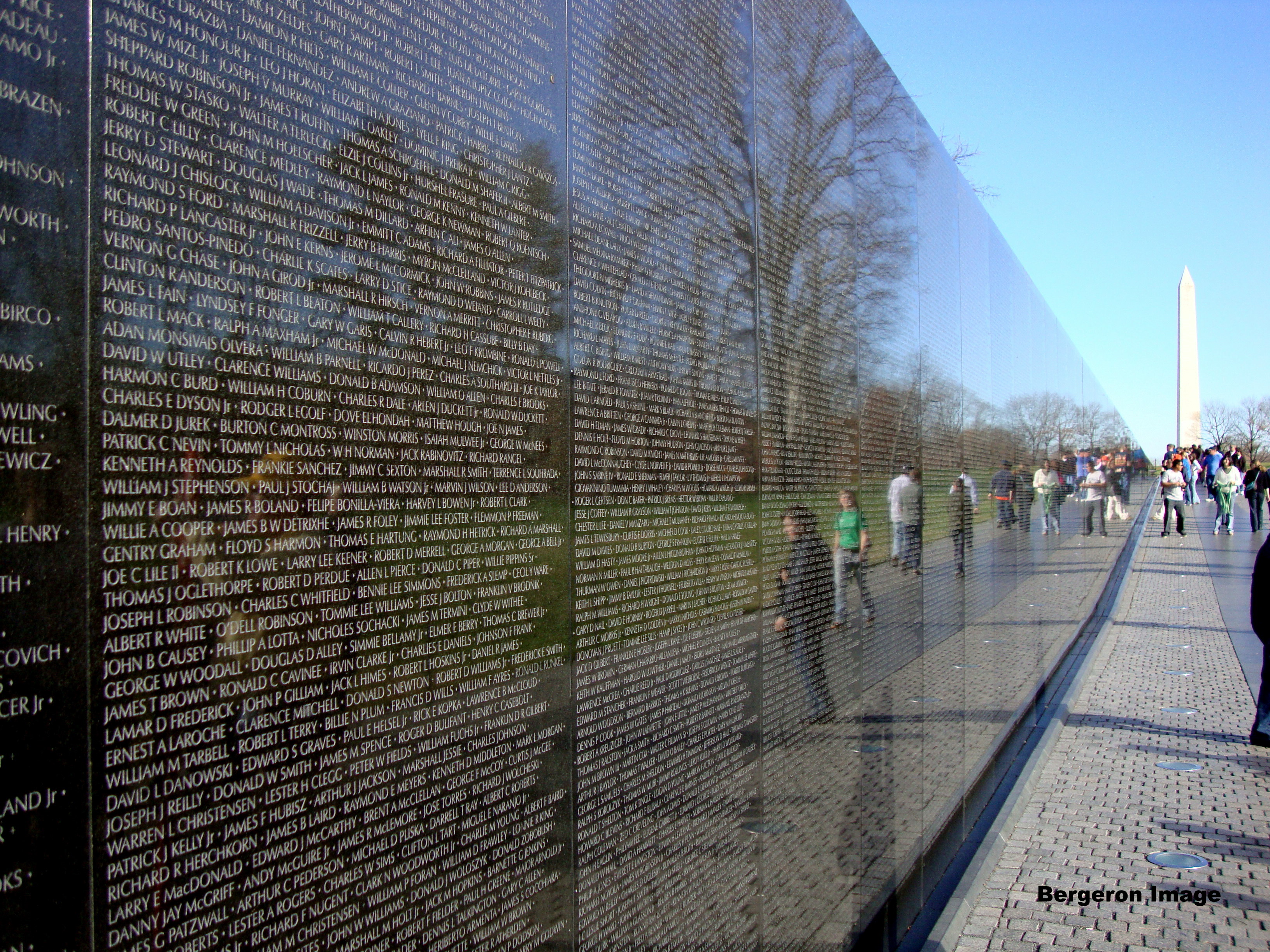 "The Wall", Vietnam War Memorial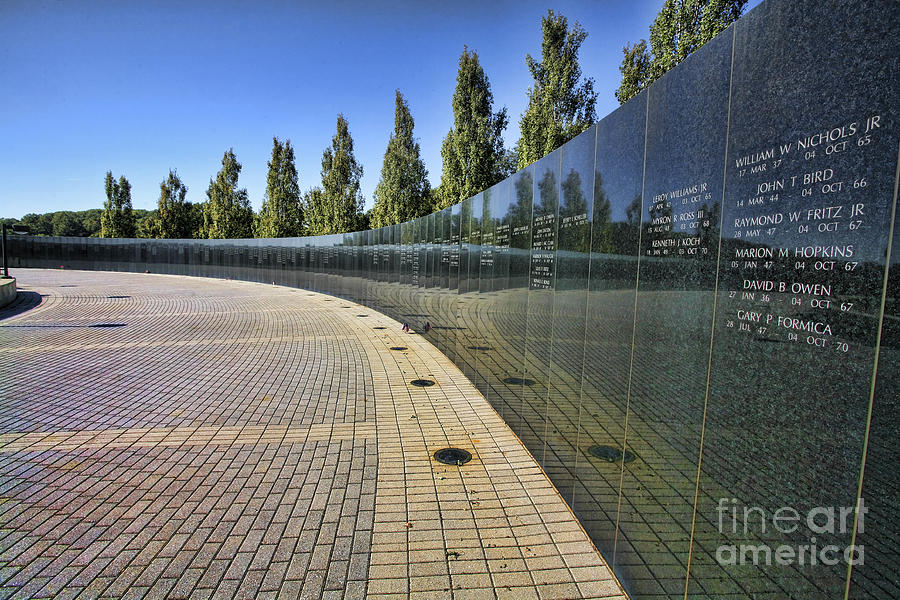 The Viet Nam War Memorial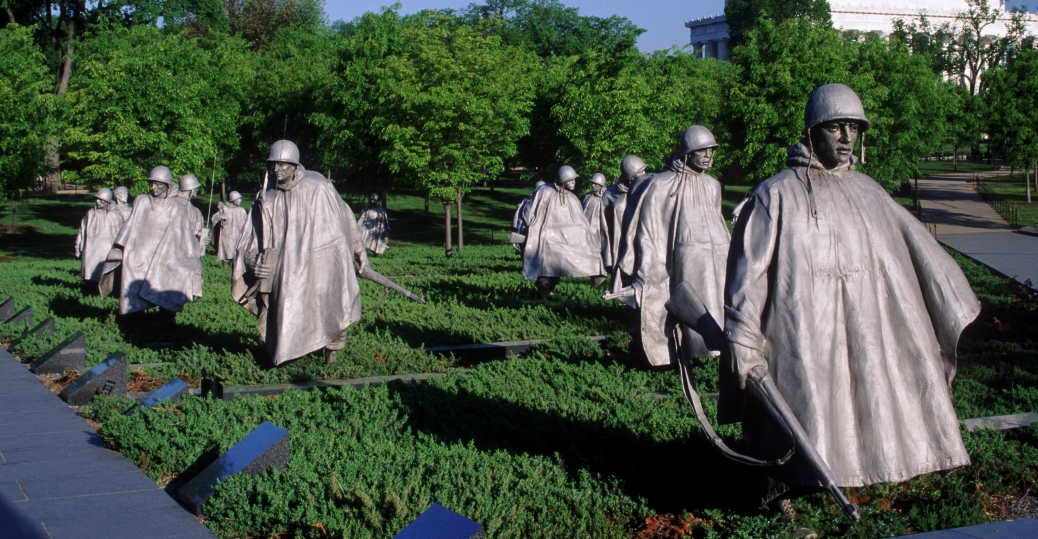 The Korean War memorial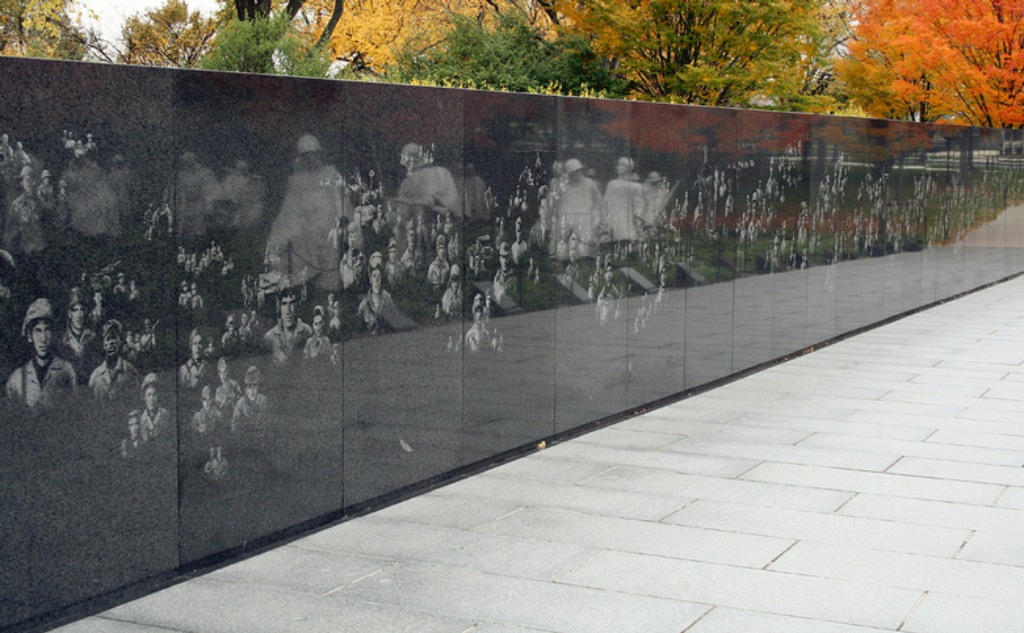 Wall of Images, Korean War Memorial
12:15 PM-1:20 PM Raining - missed FDR Memorial, and White House.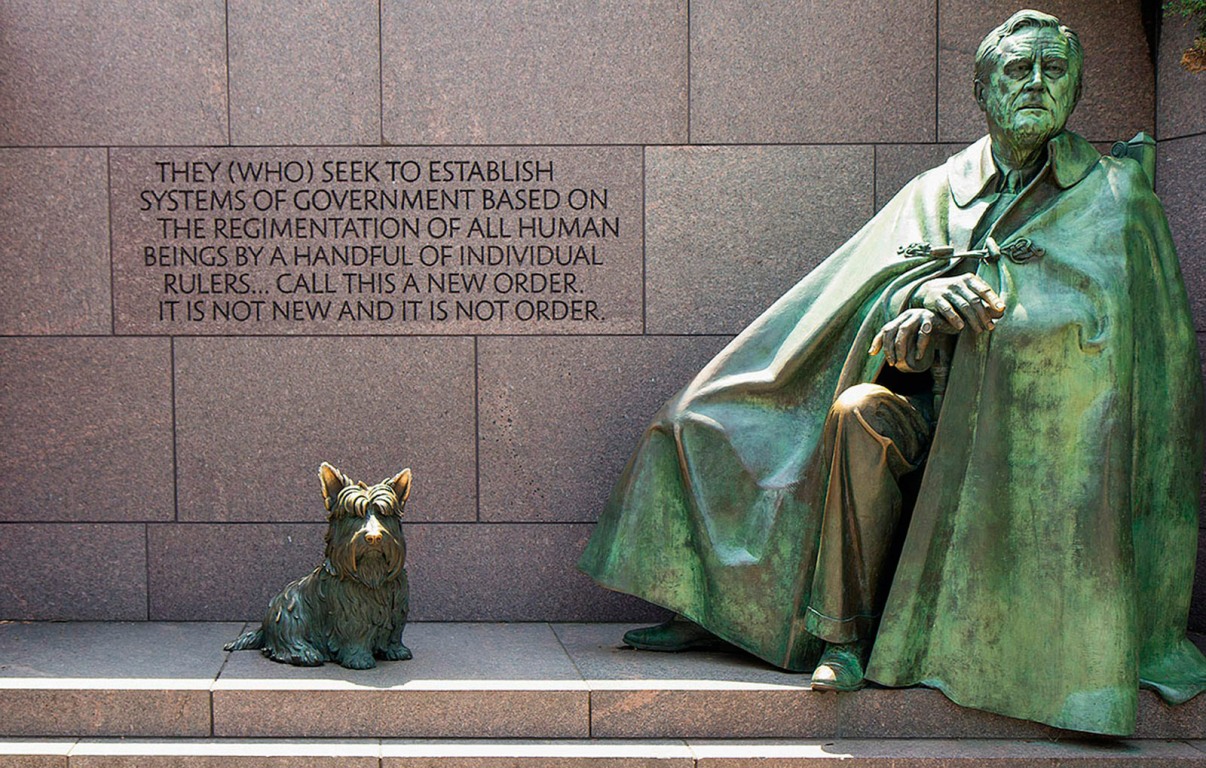 The FDR Memorial, Franklin Delano Roosevelt and his beloved Fala



FDR assumed the Presidency in January, 1933, at the height of the Great Depression.
The first line in this memorial reads:
"I SEE ONE THIRD OF THE NATION ILL-HOUSED, ILL-CLAD, ILL-NOURISHED"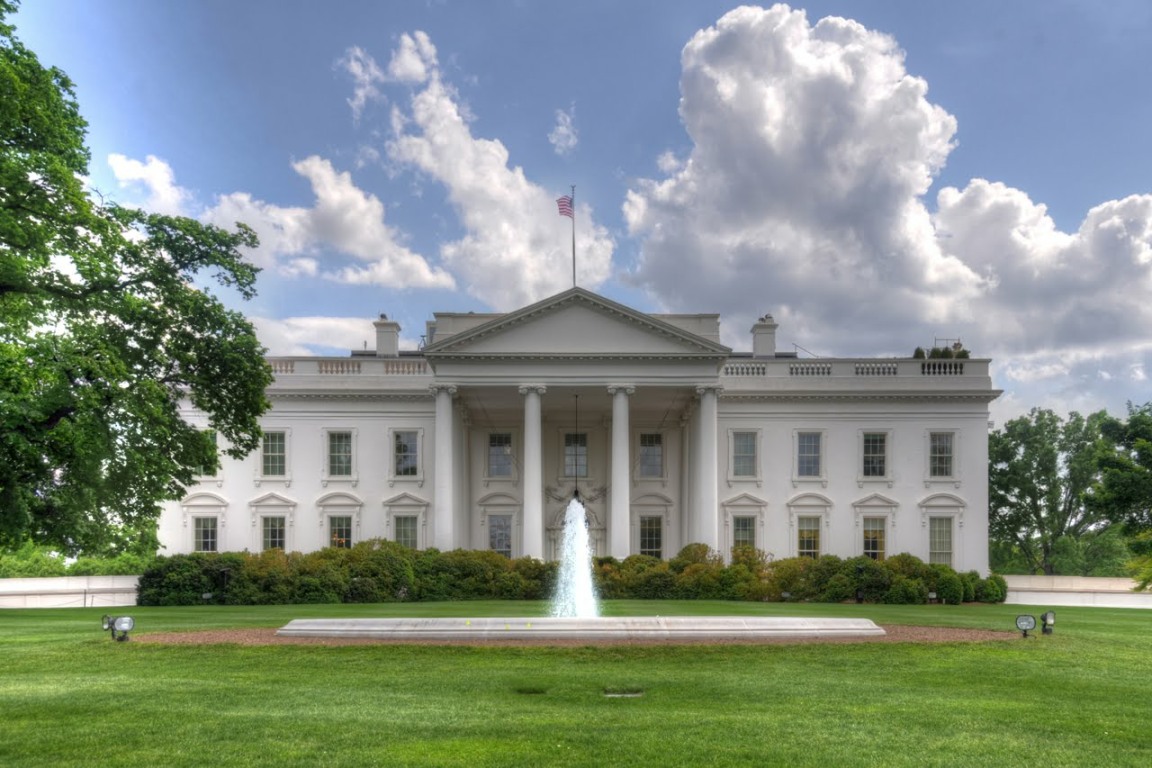 1600 Pennsylvania Ave, Washington DC. The White House"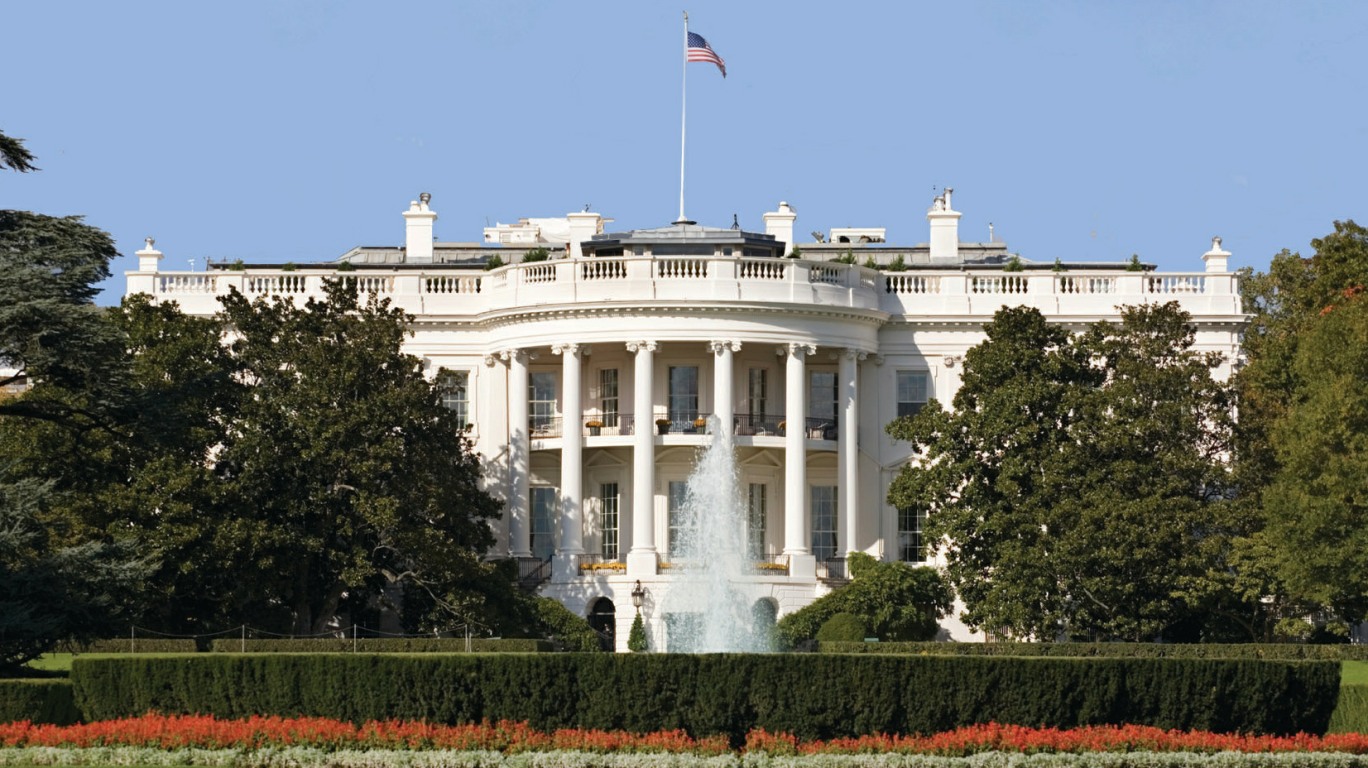 The back side of the White House showing the "Truman Balcony"

1:40 PM-2:15 PM Navy Memorial and Museum ( closed )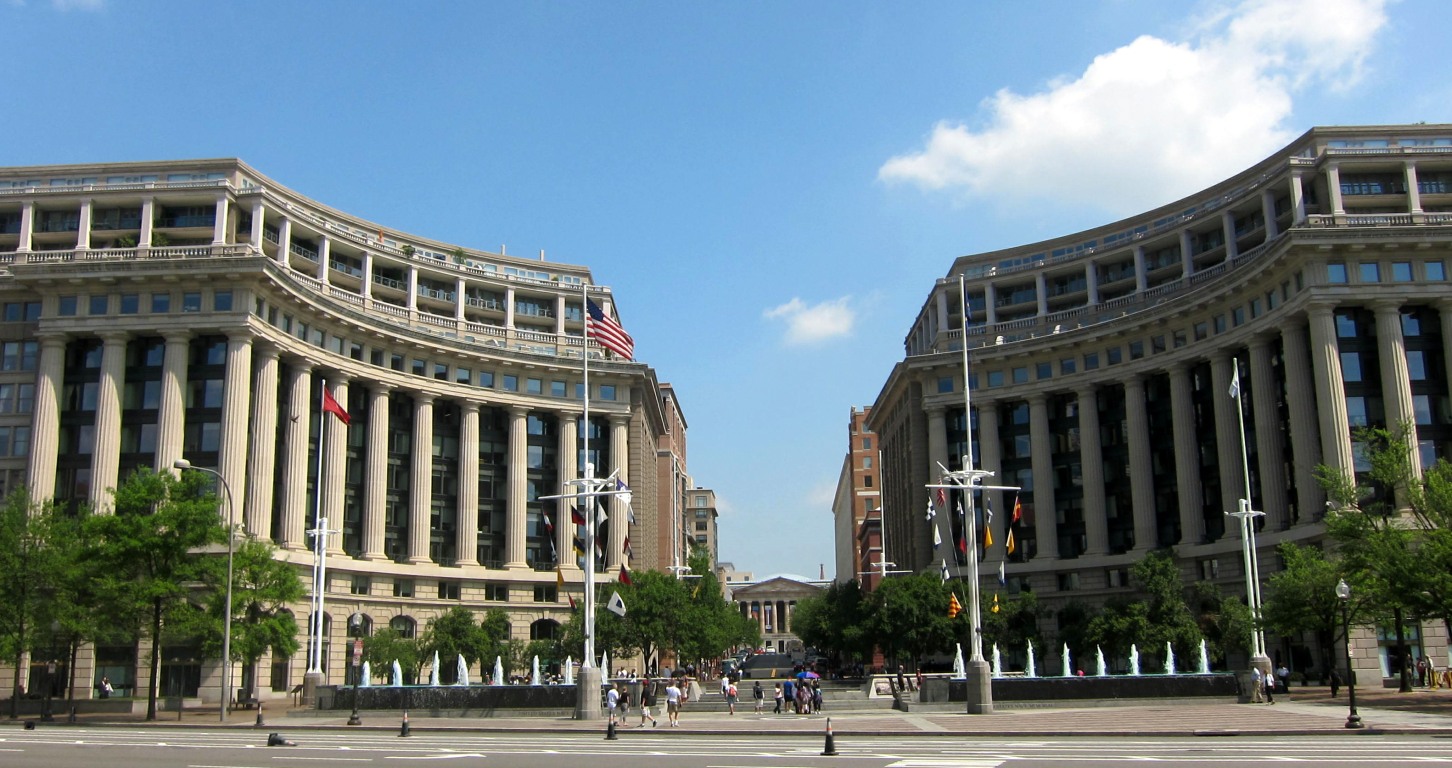 The United States Navy Memorial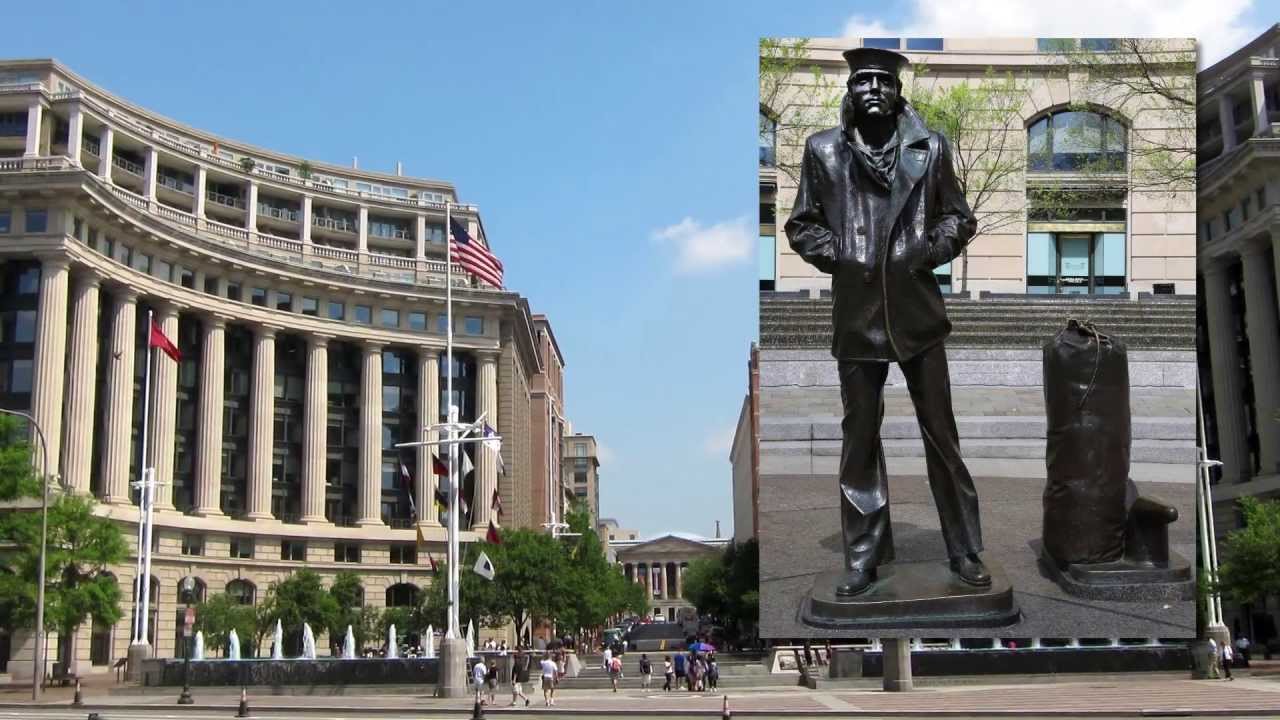 The United States Navy Memorial with inset photo of The Lone Sailor Statue
2:15 PM-3:10 PM Air Force Memorial (Missed)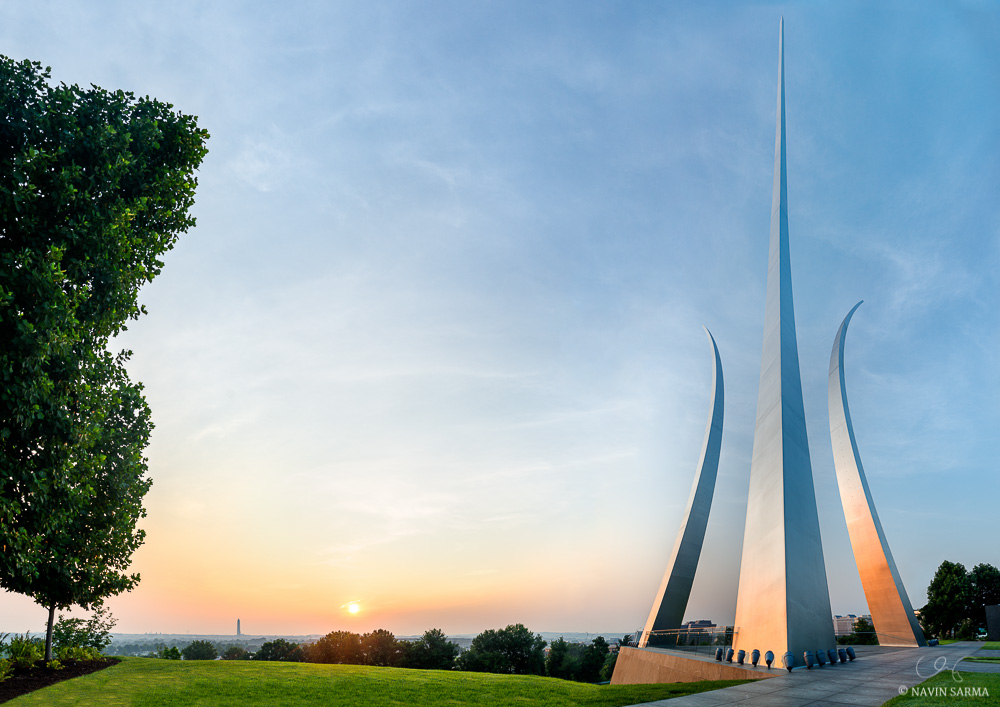 The United States Air Force Memorial The Obelisks simulate a show maneuver routinely flown by the Air Force Thunderbirds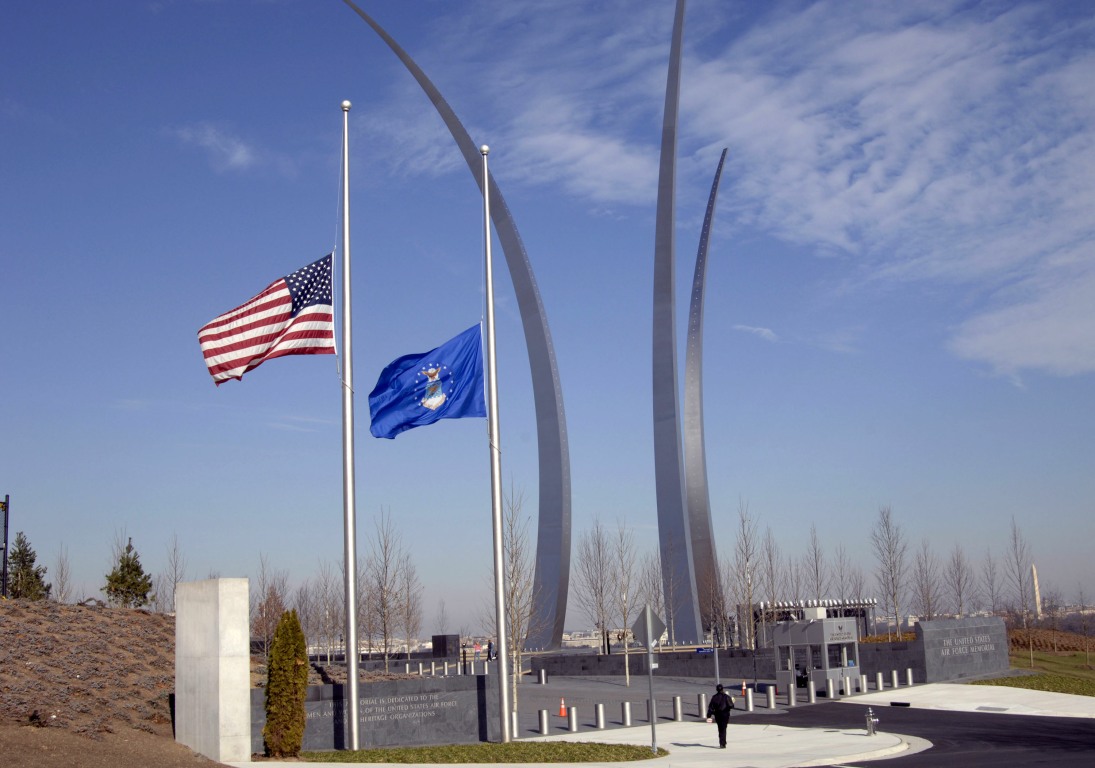 The United States Air Force Memorial
3:00 PM-3:55 PM Arlington - Tomb of the Unknowns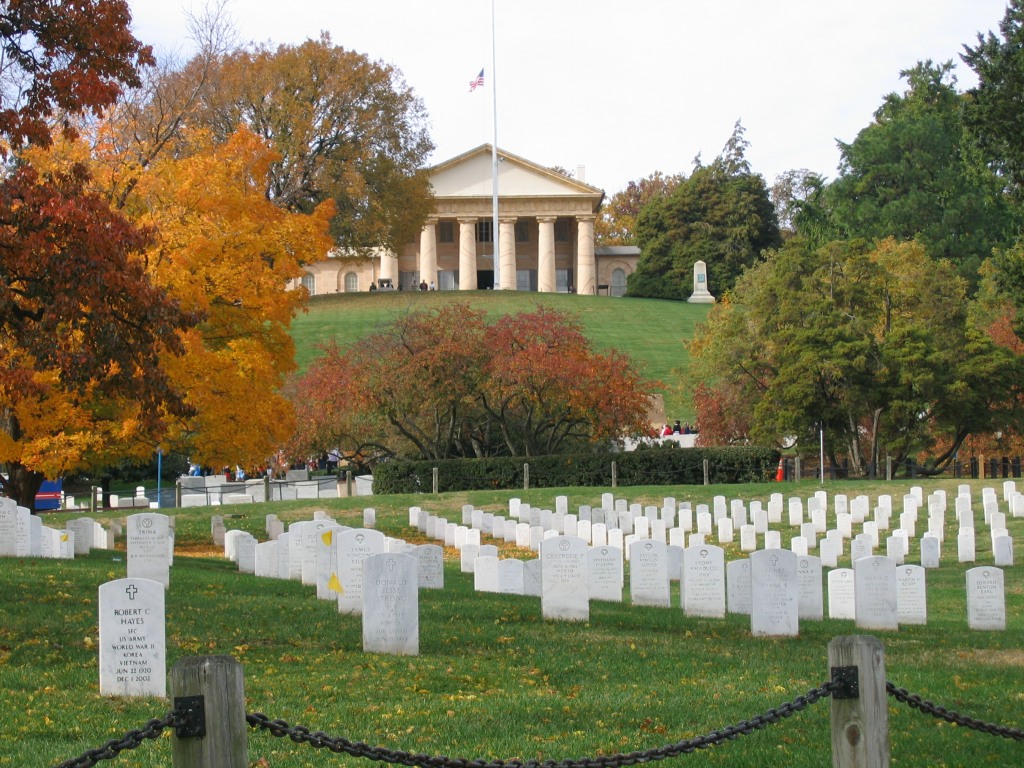 Arlington National Cemetery, Robert E. Lee home, now called "Arlington House"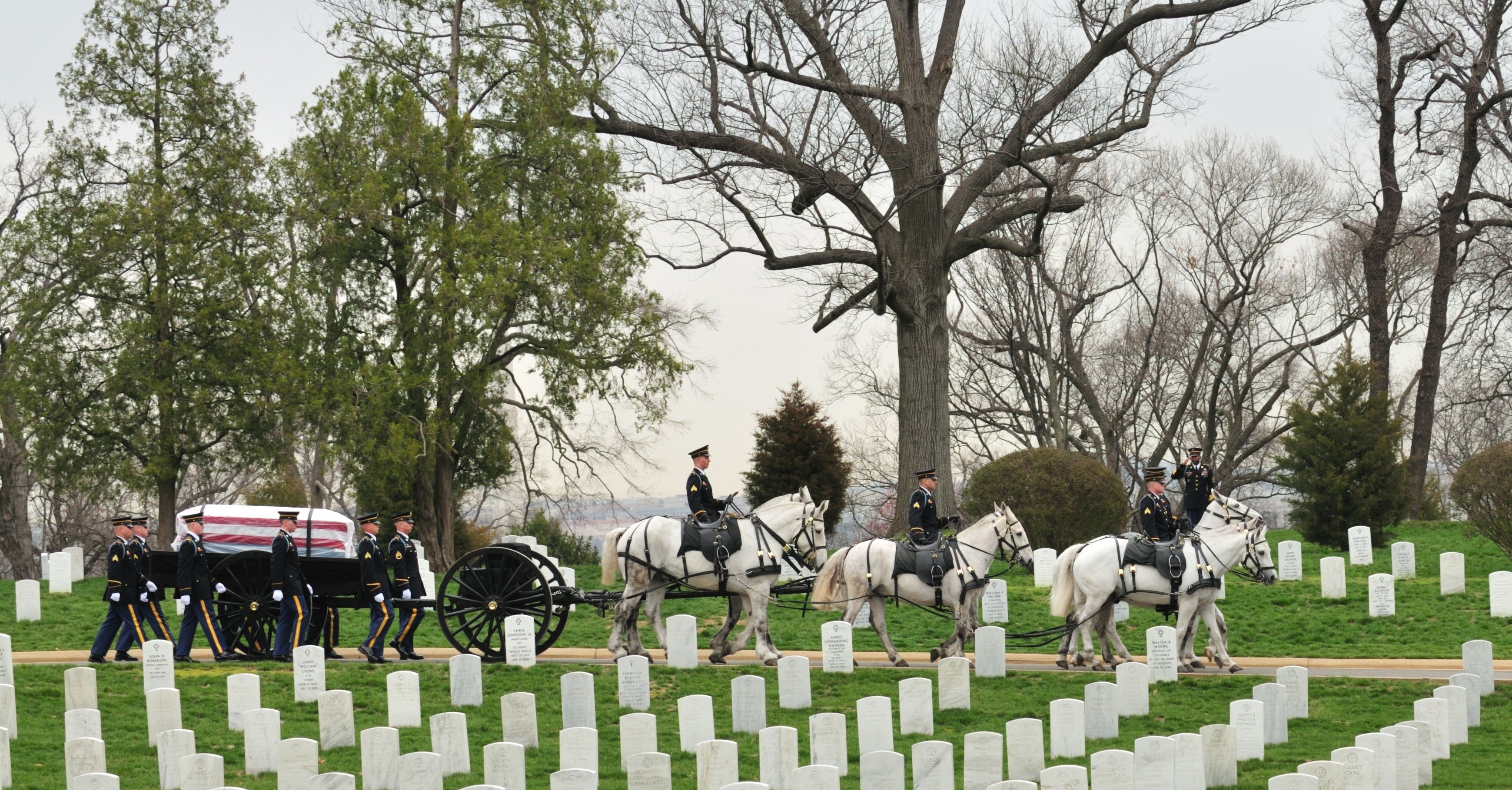 Arlington National Cemetery



The Caisson Platoon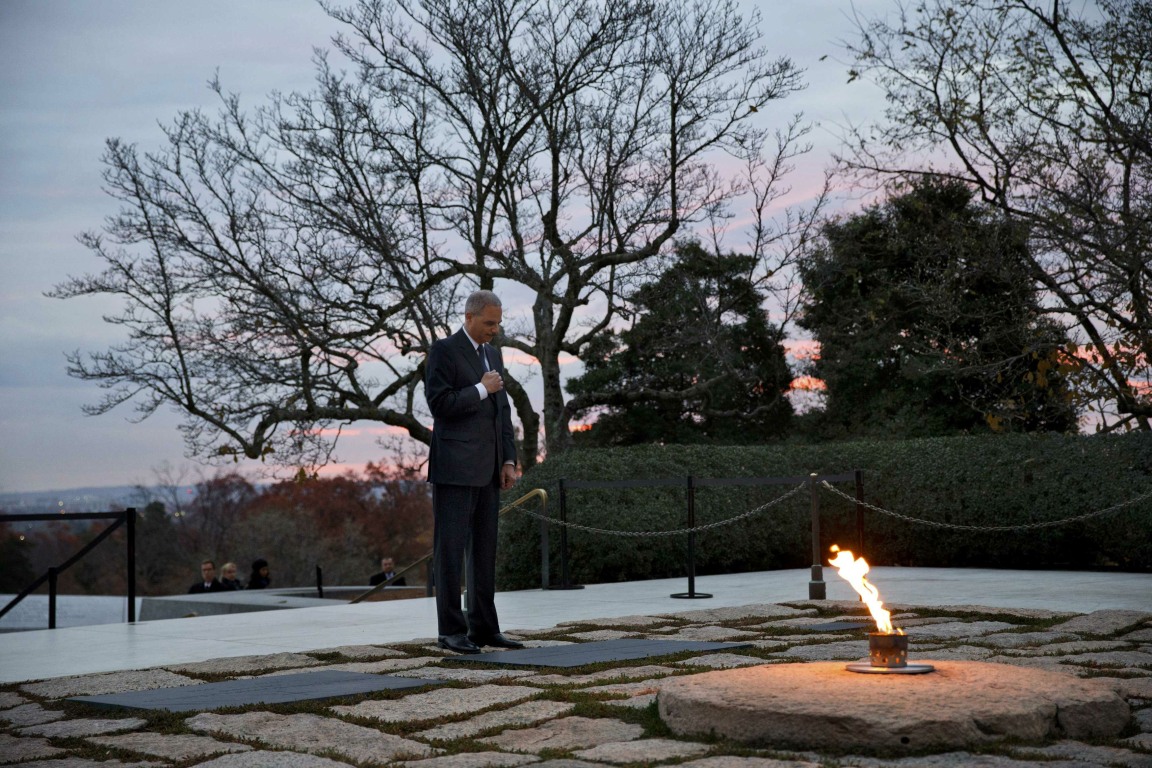 The John F Kennedy Grave and Eternal Flame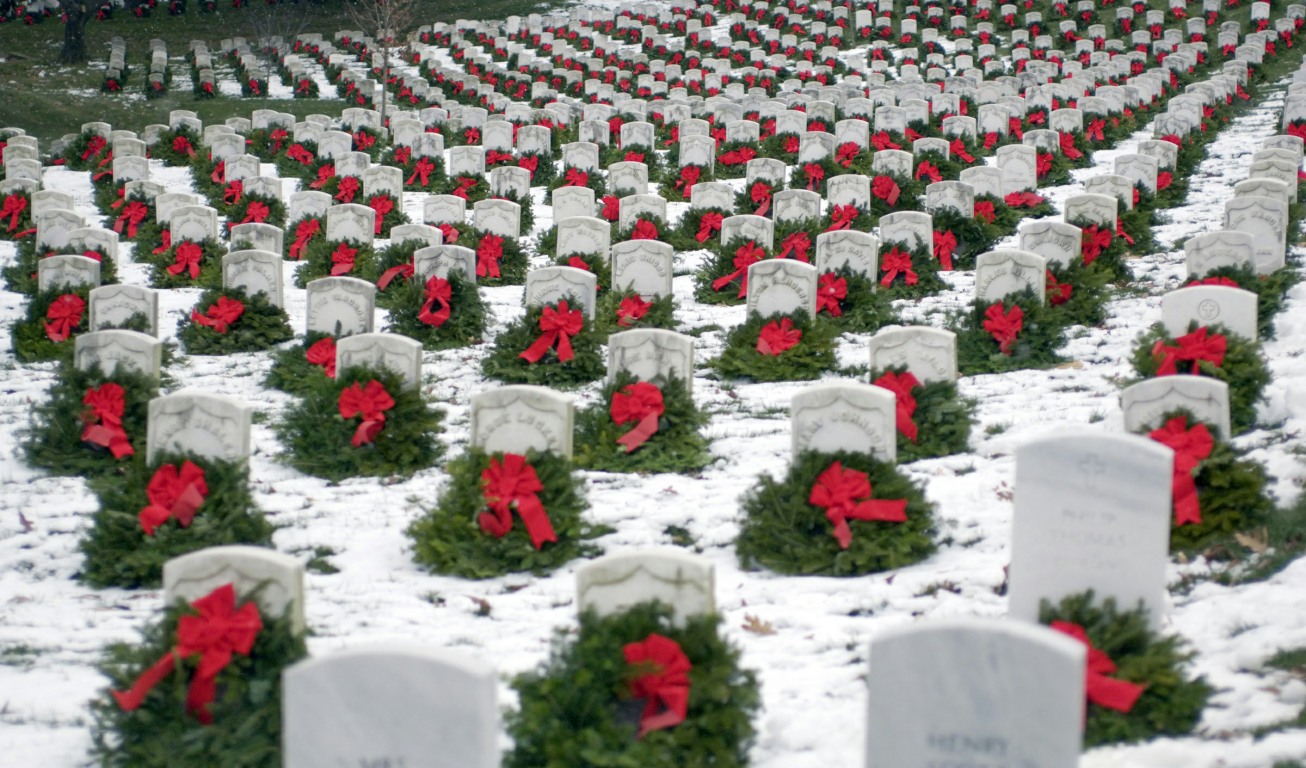 The Arlington National Cemetery at Christmas Time
3:55 PM-4:25 PM Changing of the Guard. Placing of Wreath.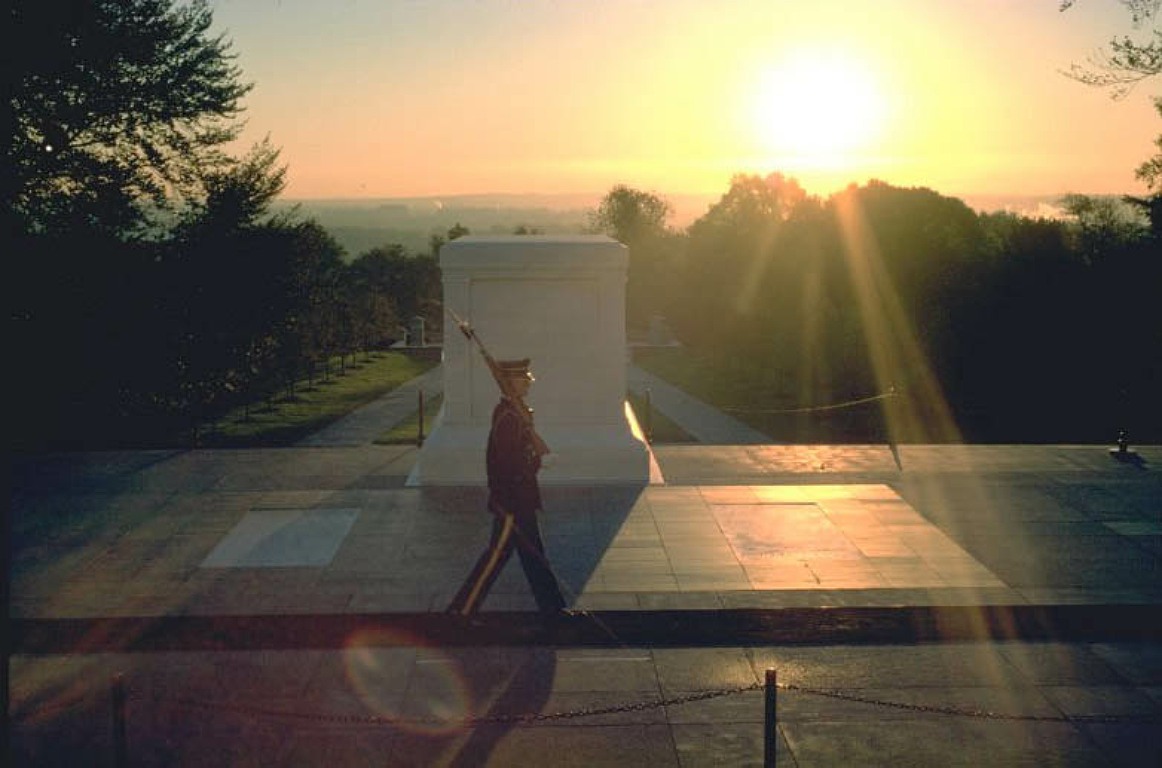 Sunrise and the Honor Guard stand his watch at the Tomb of the Unknowns
(formerly know as The Tomb of the Unknown Soldier)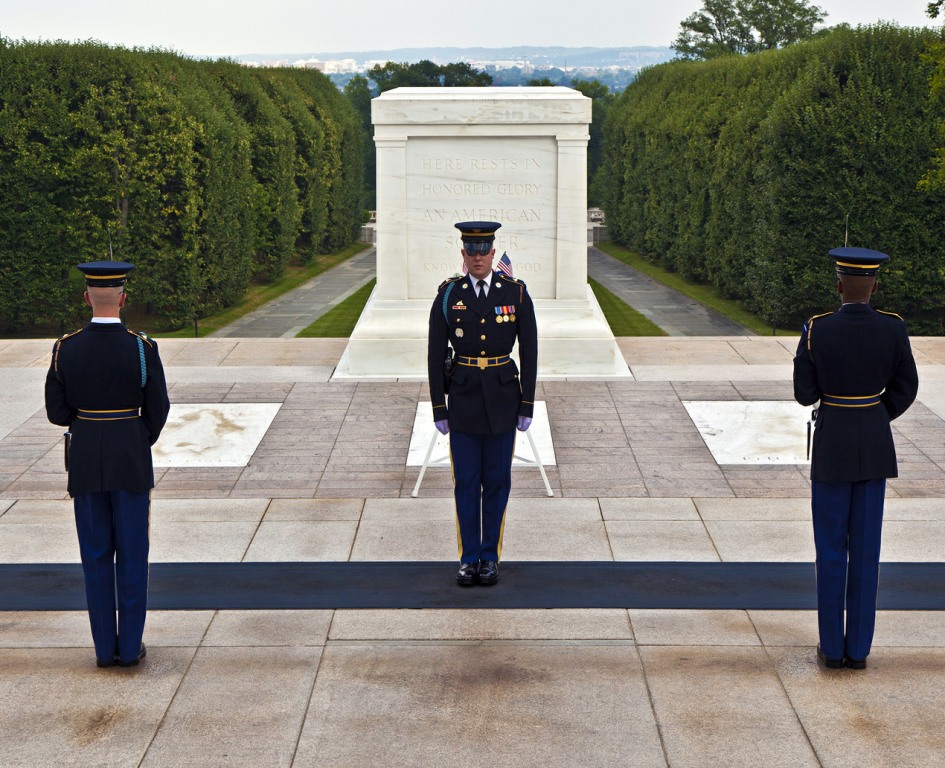 Changing of the Guard Ceremony at The Tomb of the Unknowns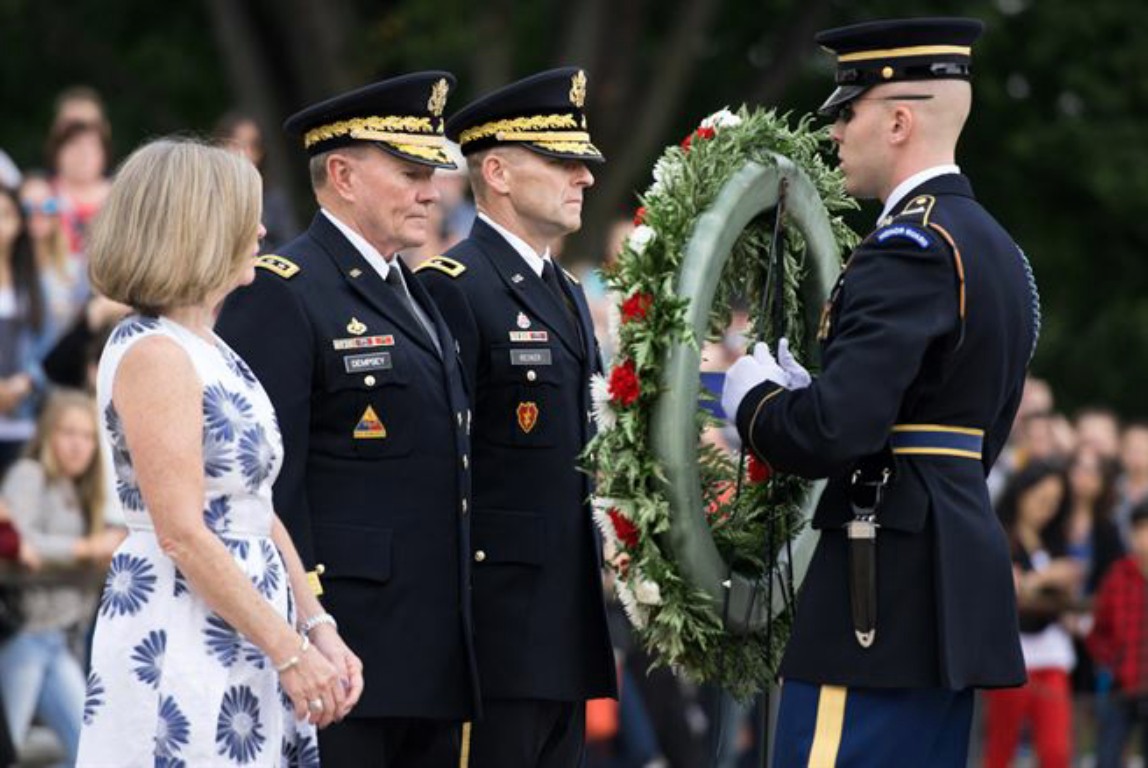 Placing a Wreath at The Tomb of the Unknowns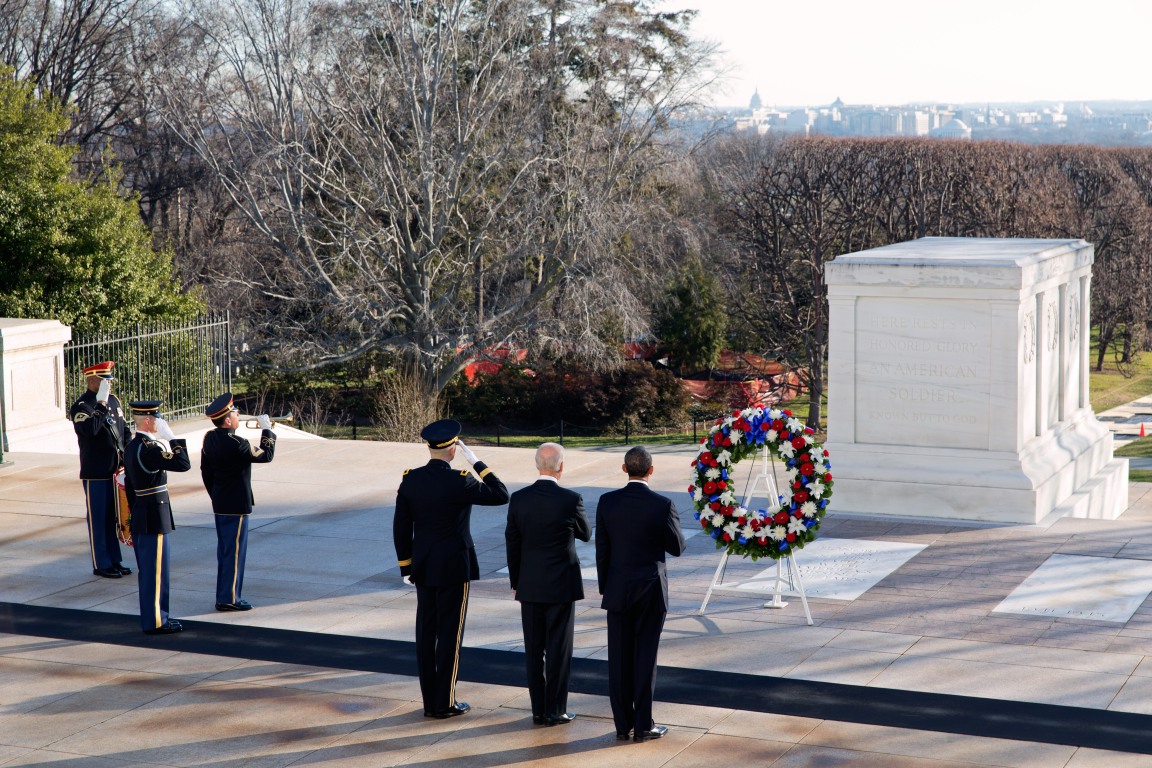 Salutes and Honors as the Bugle plays TAPS
4:25 PM-5:05 PM Women in Military Service for America Memorial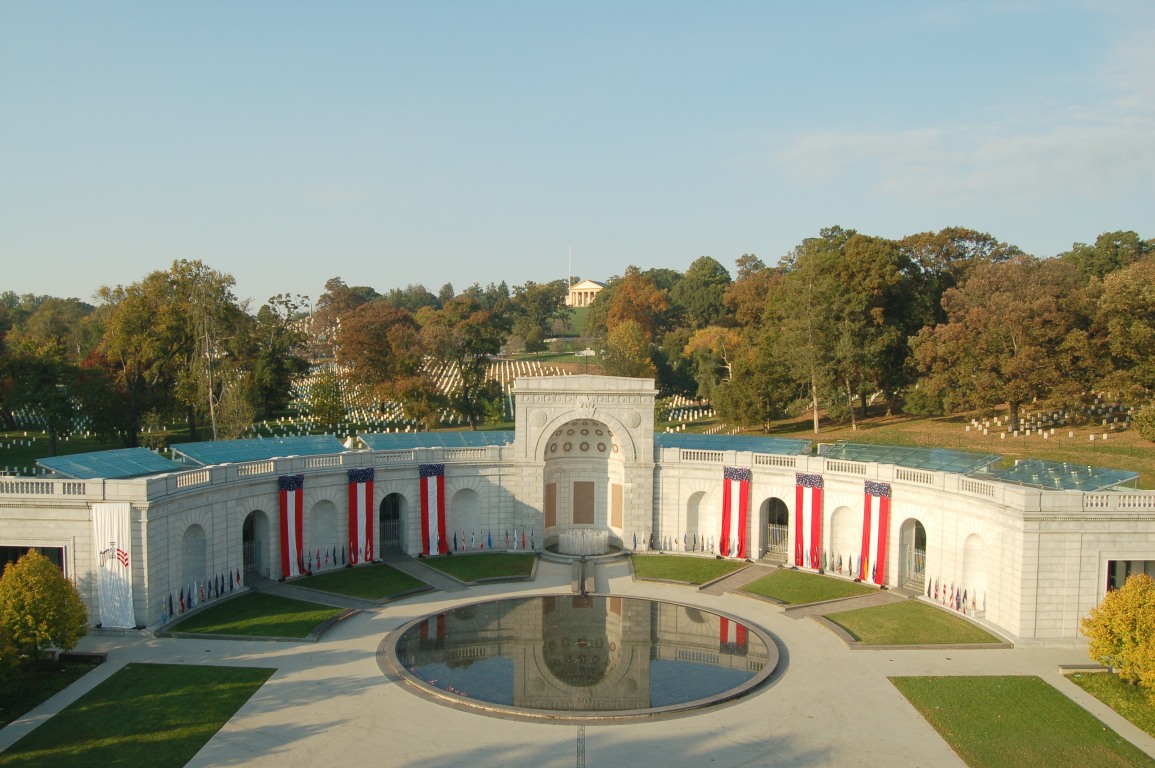 The Memorial to Women in Military Service for America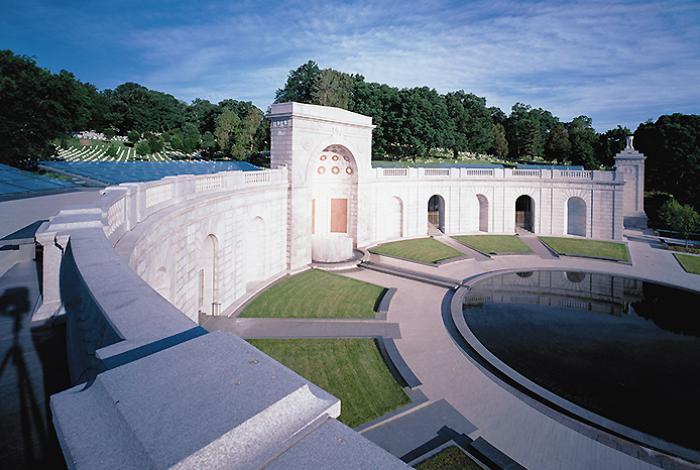 The Memorial to Women in Military Service for America
5:05 PM-5:50 PM Travel. Marine Corp Memorial. Group photo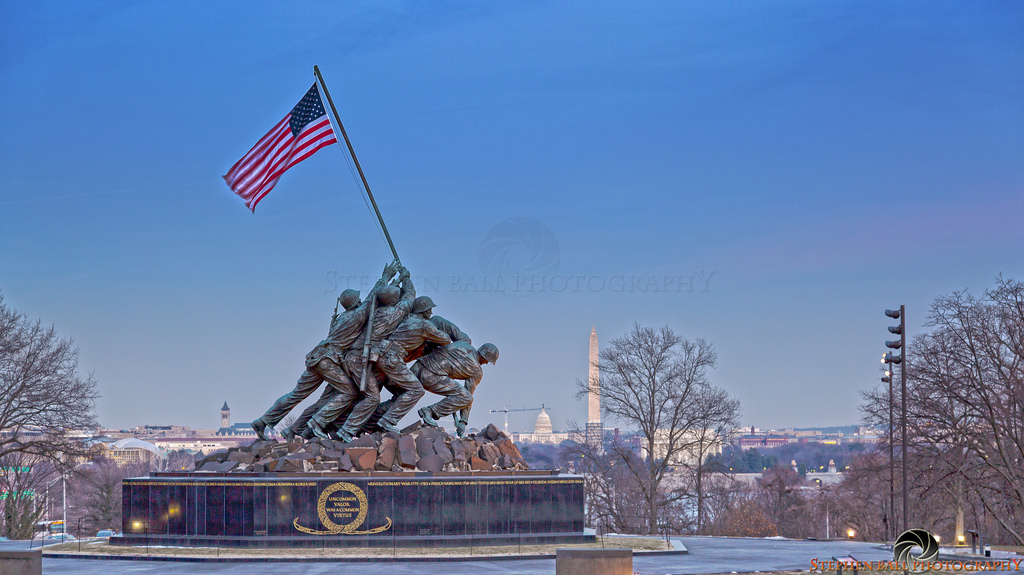 The United States Marine Corps Memorial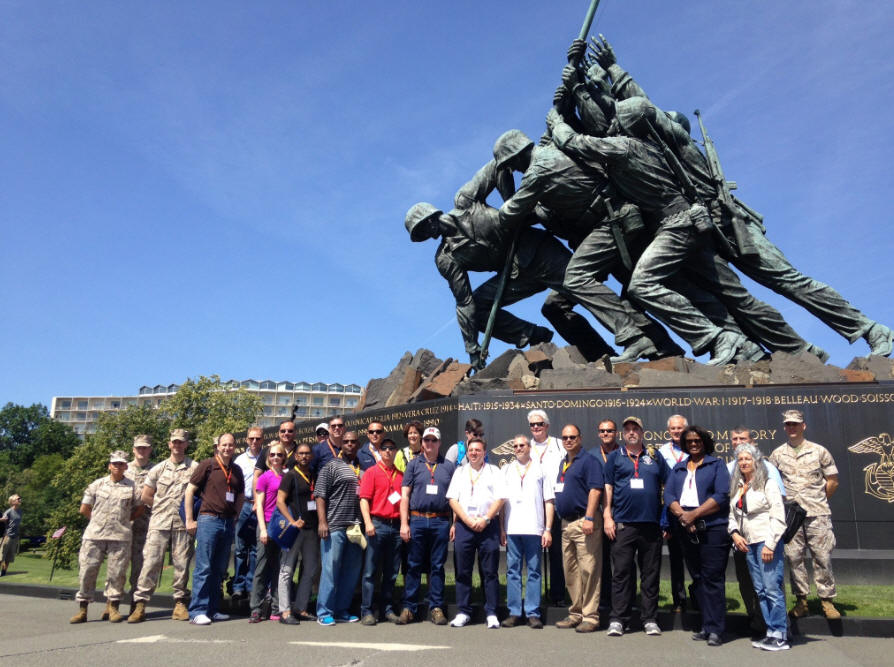 Another Group Picture was taken at The Marine Corps Memorial
5:50 PM-8:15 PM Travel. Dinner at Elks Club.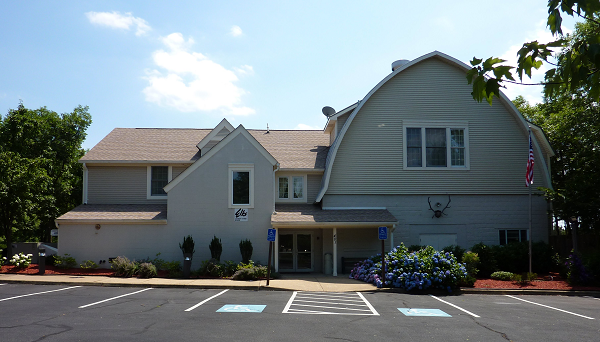 Elks Lodge, Sterling, Virginia
8:15 PM-8:30 pm Return to hotel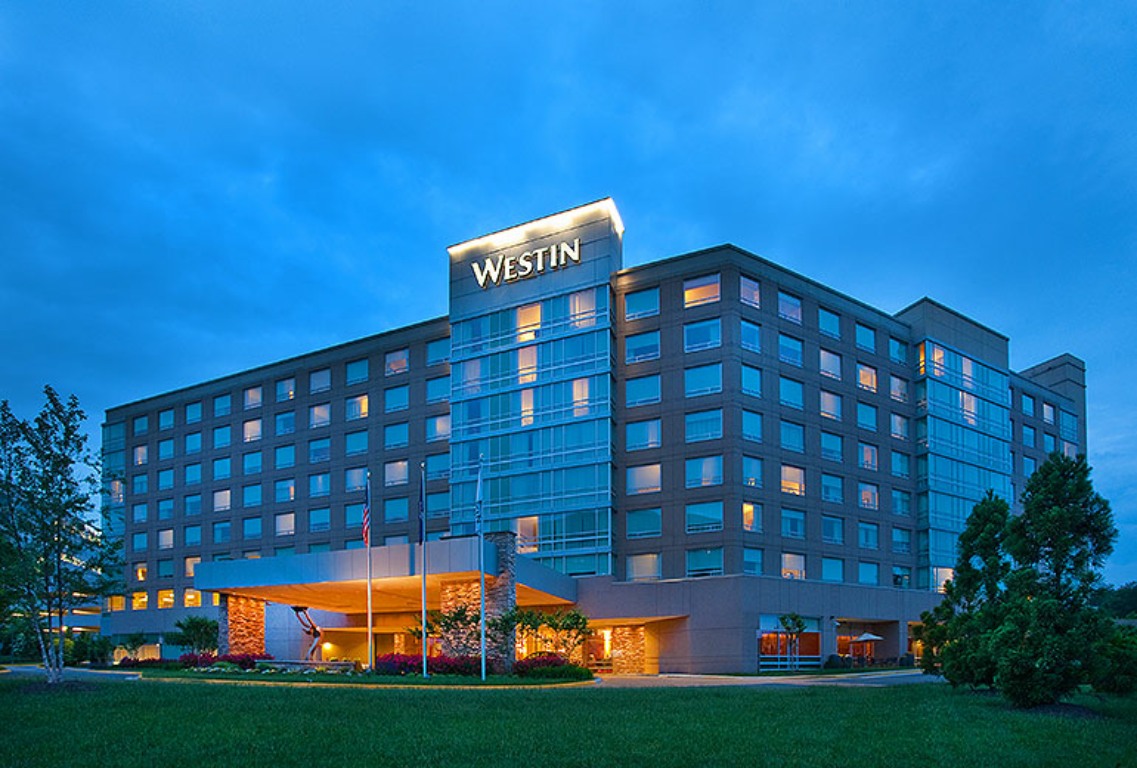 Westin Dulles Hotel
Sunday October 9 2016
7:00 AM Wake-up call
7:30 AM-8:30 AM Breakfast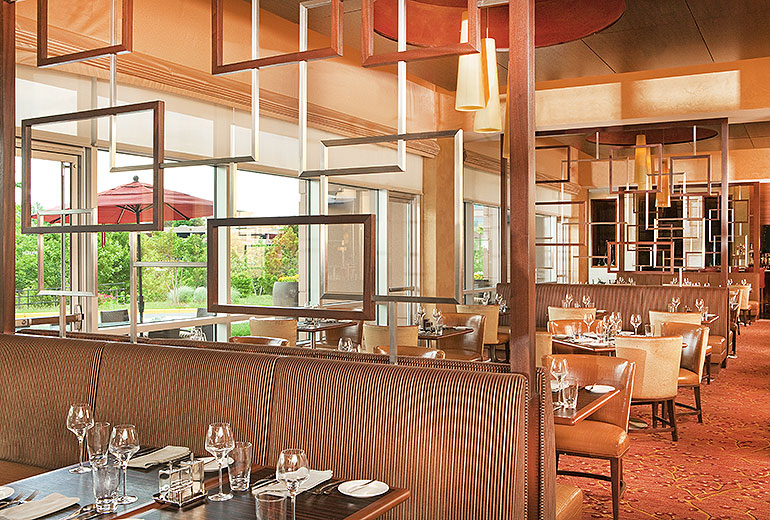 Westin Dulles Dining area
8:40 AM-9:00 AM Travel to Dulles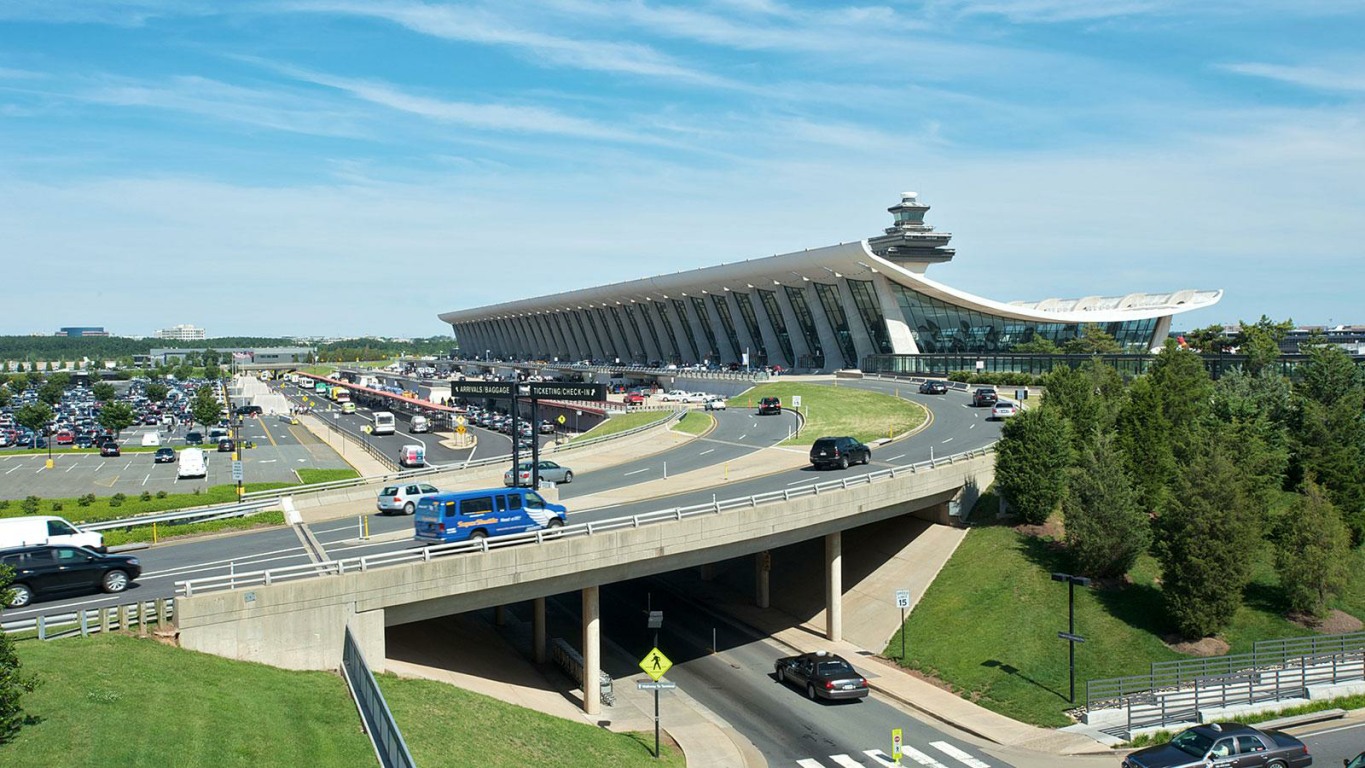 Westbound, Dulles International Airport
11:05 AM Depart Dulles for Portland with a Denver stop.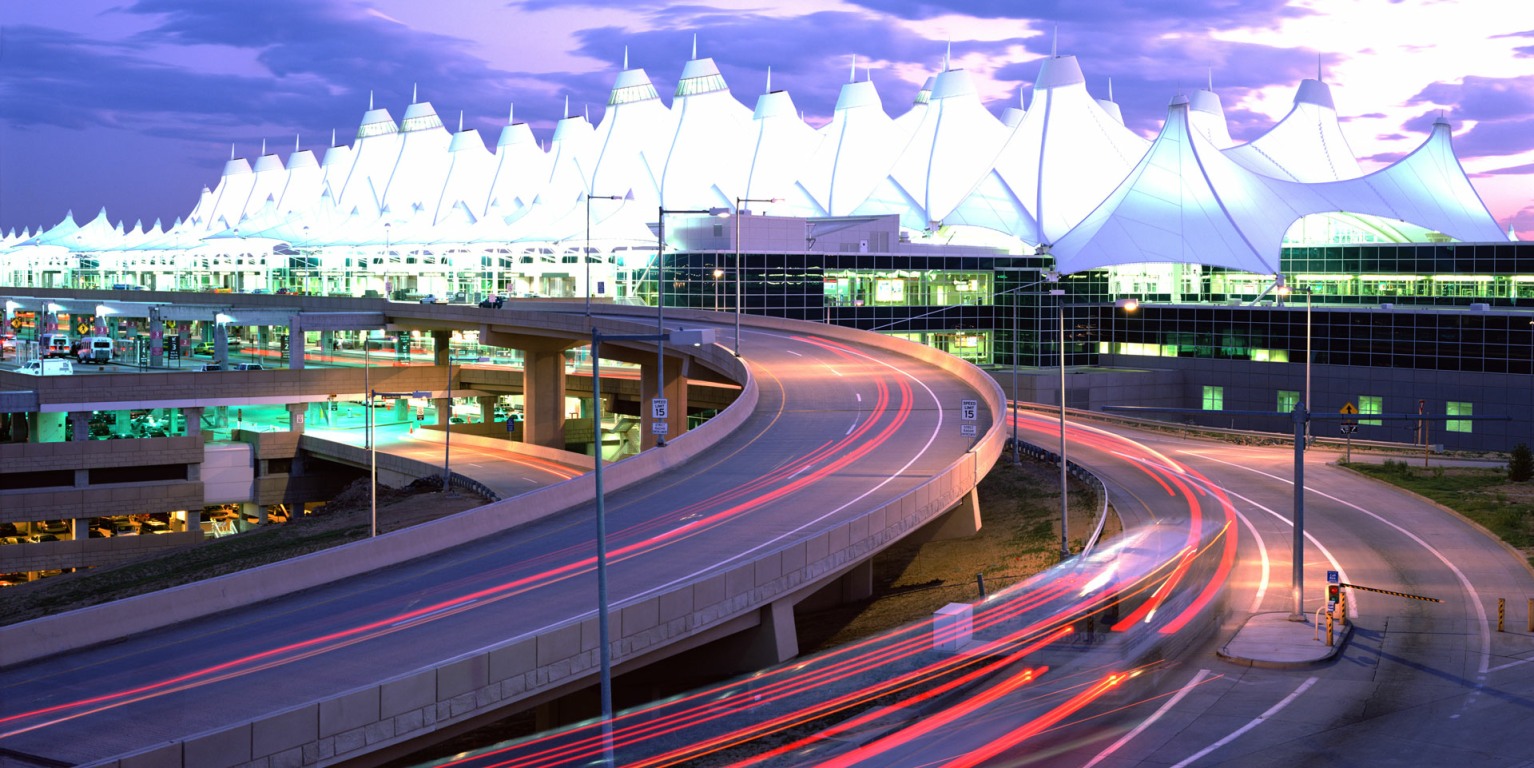 Northwest bound from Denver International Airport
3:20 PM Arrive in Portland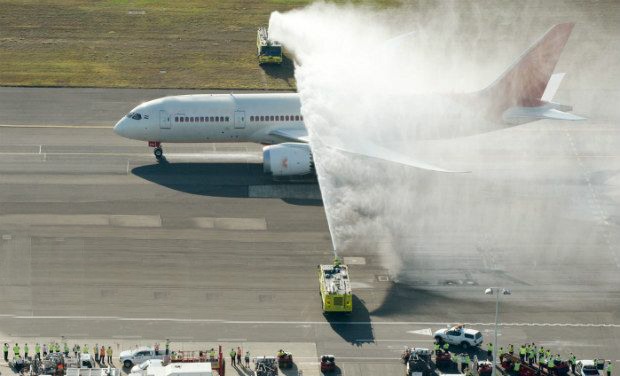 Arriving Portland, we were greeted with another Water Cannon Salute
---------------------------------------------------------------------------------------------------------------------------------------------

Trip Overview
By: Rod Storz

Upon arrival at Portland airport for departure we were greeted with long lines of people clapping and thanking us for our service. This happened throughout our trip and was quite an emotional experience each time. People of all ages. Some wanting a handshake, some a hug, and occasionally a picture taken with a veteran.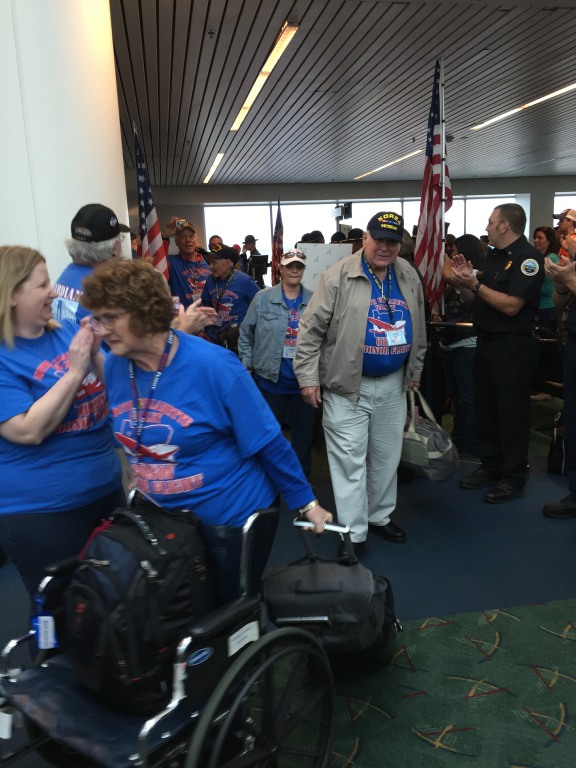 Grateful crowds welcomed the entourage at each Airport and Hotel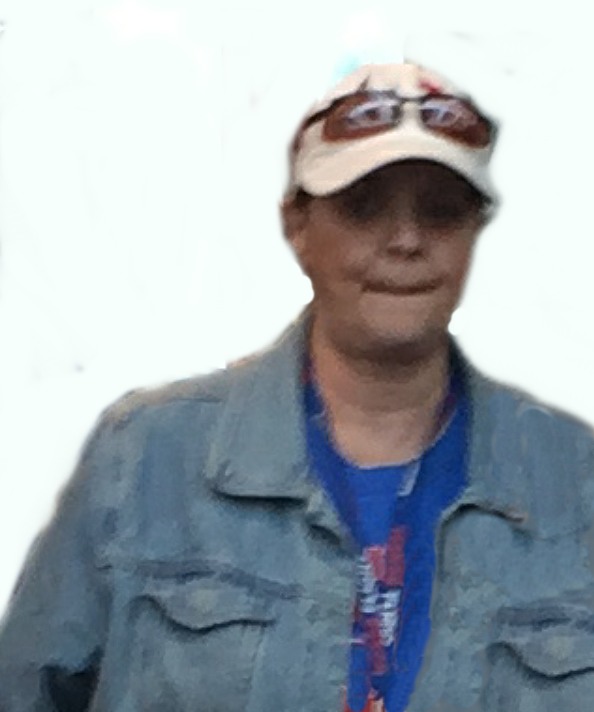 Kallyn Served as her Father's Guardian throughout the Flights and Tours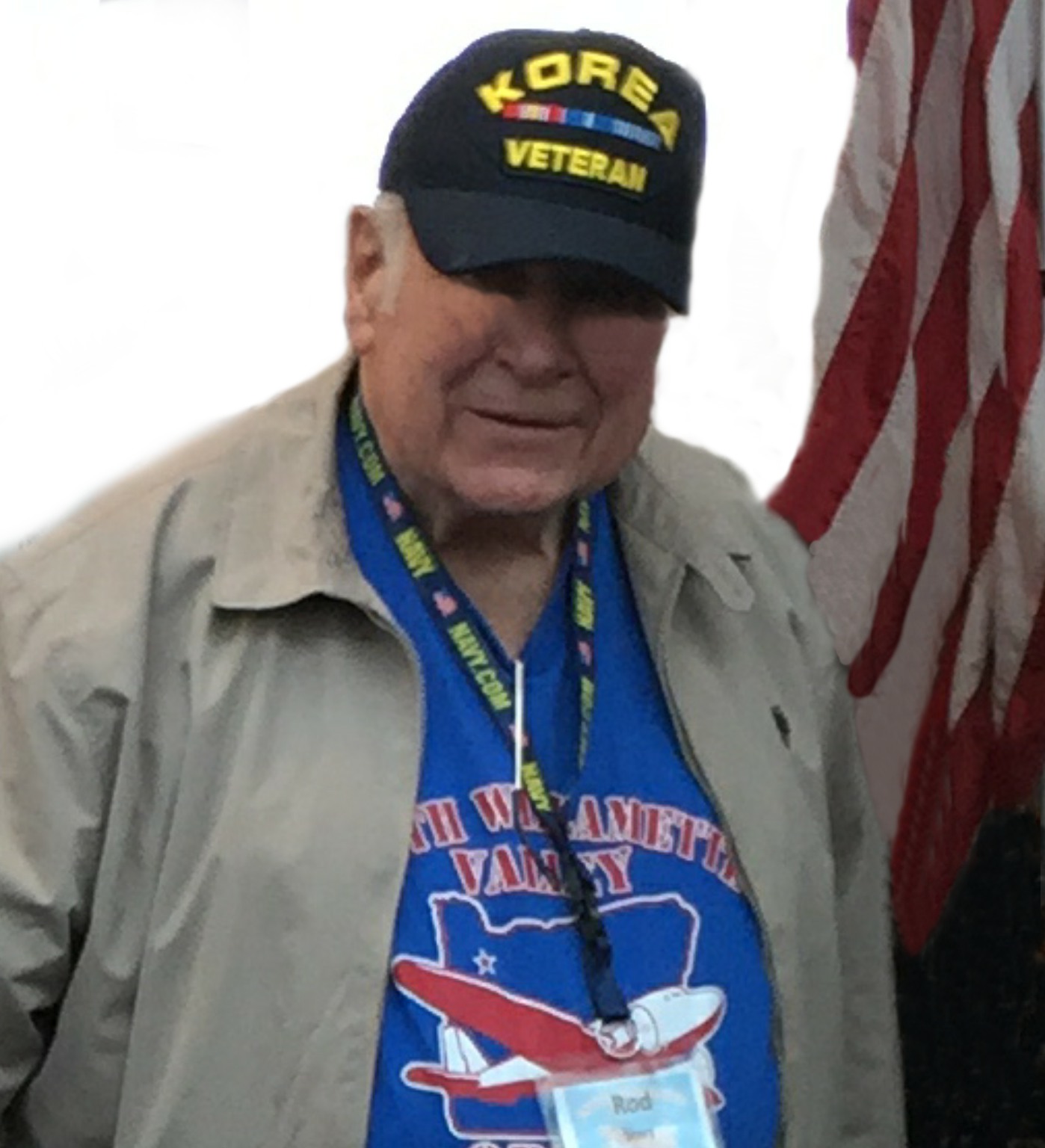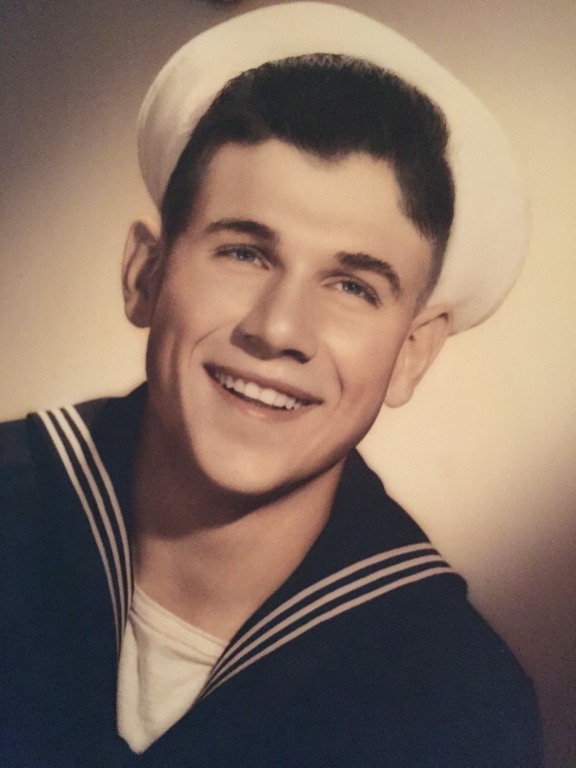 2016 Rod Storz circa 1951
We deplaned only briefly in Denver. Again to clapping, thank yous, and well wishes. The USO served lunch each time.
At Dulles we were greeted with emergency vehicles with flashing lights and a fire truck firing a water cannon over us. Wonderful greetings again in the airport and by the hotel staff.
On the 8th, tour day, we were provided with police escorts everywhere we went.
We saw the WW II memorial, Lincoln Memorial, Viet Nam Wall, and the Korean Memorial. There are no names on this memorial, this action has been approved by Congress but as of this date not funded. We missed the FDR memorial due to rain. The Navy Memorial and Museum were closed, reason unknown. The Air Force Memorial was a drive by.
We next went to Arlington. Some in the group had family members buried there but time was limited so, unfortunately, they were unable to visit those grave sites. We also missed the JFK and Audie Murphy grave sites.
We observed the Changing of the Guard at the Tomb of the Unknown. Our group then placed a wreath at the Tomb. My daughter, Kallyn, and I, along with another veteran and his son, had the honor of placing the wreath. Taps was played upon its placement. This was a very emotional experience.
Our next stop was the Women in Military Service for America Memorial and then the Marine Corp Memorial followed by a group photo.
On our return to Portland we were again met with a water cannon greeting. Inside the terminal was an almost unending double line of people making us welcome home. What can I say? This entire trip was unbelievable!!
---------------------------------------------------------------------------------------------------------------------------------------
This was a highly emotional trip. The Honor and gratitude bestowed upon those veterans of WW II, Korea, and Viet Nam by all we came in contact with was exceptional. I certainly urge every vet to make this trip.
Rod Storz
note:
To the best of my knowledge Rod Storz is the first Whitehurst veteran from the 1950s or 1960s to be recognized with an Honor Flight. Signalman Gordon Leslie, WWII veteran of Whitehurst was so honored a few years ago. Many thanks and Bravo Zulu to Rod for preserving the record.
And a big Bravo Zulu to The Willamette Valley Honor Flight Association for sponsoring the flight and "Making it happen". Very Well Done! Max Crow, Webmaster, USS Whitehurst Assn.